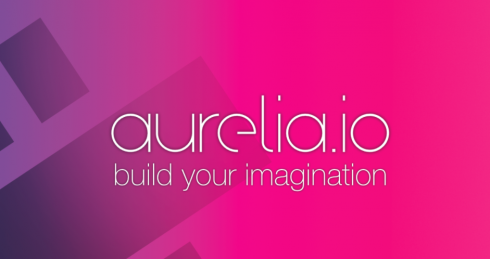 The Aurelia team has announced big ambitions to add new features and platform capabilities in 2018. Aurelia is an open source, next generation JavaScript client framework for web, mobile and desktop.
The team announced plans to add support for server-side rendering, enhance the project's UX, provide strong compatibility for web components, address sing-file component development and handle state in larger apps better.
Throughout 2017, the team introduced the Aurelia validation plugin, added 11 components to the UX, released the Aurelia Inspector for Chrome and made advancements to the VS Code plugin.
The UX library will get a lot of focus this year, with the team working on its application layout, styling, and adding more components.
In addition, the team announced Aurelia 2.0 or 3.0 is on the horizon. "We've been thinking hard about what we want to do for the next major version of Aurelia. One thing that's important to us is that, even though it's a major version change, we want to keep the APIs and programming models as close as possible to what they are today. We're proud of the stability we've created in the Aurelia ecosystem and we want to maintain that as much as possible, even across major versions," the team wrote.
The next major version will focus on restructuring some of the project and providing a more modern development workflow as well as supporting TypeScript, a monorepo project structure, and releasing the Aurelia NPM scope.
Top 5 trending projects on GitHub this week: 
Wechat jump game: A game to help you learn Python! (I think, the description was in Chinese).
Computer science: A repo that sets you on the path to a free, self-taught computer science education.
Stimulus: A JavaScript framework for HTML.
Uppy: An open source file uploader for web browsers.
GitHub profile summary: Tools that allow you to visualize GitHub profiles and view repos for language, stars per language, commits per language, etc. etc.