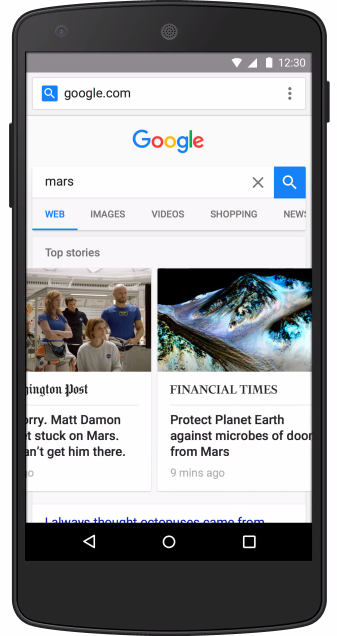 Google wants to speed up the mobile Web. The company has announced a new open-source initiative, the Accelerated Mobile Pages Project, which aims to dramatically improve the performance of mobile Web browsing.
"We want Web pages with rich content like video, animations and graphics to work alongside smart ads, and to load instantaneously," wrote David Besbris, vice president of engineering for search at Google, in a blog post. "We also want the same code to work across multiple platforms and devices so that content can appear everywhere in an instant—no matter what type of phone, tablet or mobile device you're using."
(Related: What's new in deep linking)
The project users AMP HTML, a Web-based open framework that ensures that Web pages are optimized for speed and performance. Google hopes other Google projects will integrate AMP HTML pages over time.
Google also plans to add more features and functionalities that focus on content, distribution and advertising. "We hope the open nature of Accelerated Mobile Pages will protect the free flow of information by ensuring the mobile Web works better and faster for everyone, everywhere," Besbris wrote.