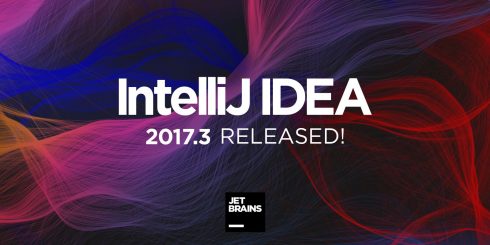 JetBrains IDE for JVM, IntelliJ IDEA, has reached version 2017.3. The new update contains many new features and bug fixes. On the Java side, it added the ability for smart code completion to be aware of type casts, new and improved inspections, improvements to JUnit5 support, a configurable command line shortener, and a run dashboard. Other enhancements include the JVM debugger, Java EE 8, Spring, Spring Boot, Kotlin, project configuration, Gradle, and more.
More information is available here.
Google releases the Poly API
Google has launched the Poly API to make the process of using Poly models in apps even easier. Poly enables developers to find 3D objects and scenes for their AR and VR apps. The API allows apps to dynamically search and download 3D assets at edit and run-time. A few features of the Poly API are the ability to list assets, get an asset by its ID, get the user's own and liked assets, download assets, download material files and textures for assets, get asset metadata, and fetch thumbnails for assets.
"No matter what engine or platform you are using, we hope that the Poly API will help bring high quality assets to your app and help you increase engagement with your users," wrote Bruno Oliveira, software engineer at Google in a blog post.  
Microsoft Edge is now available for iOS and Android
It was announced last month that Microsoft Edge would become available on iOS and Android in preview mode, and now it is officially available on those devices. It features the ability to browse on desktop, switch to mobile, and then pick up where you left off. New features since the preview include a dark theme and the ability to save passwords on the phone and have it show up on your PC.
"We are committed to empowering people and organizations to achieve more. And Microsoft Edge for iOS and Android is another step in that journey," wrote Joe Belfiore, corporate vice president of Windows and Devices, in a blog post. "While we're excited to remove the preview label along with the download restrictions, we are more excited about all that's ahead."
H20.ai's Series C funding
H2O.ai has raised $40 million in Series C funding. The round was led by Wells Fargo and NVIDIA and there was participation from New York Life, Crane Venture Partners, Nexus Venture Partners, and Transamerica Ventures.
"We are delighted to lead H2O.ai's funding round. We have been following the company's progress and have been impressed by its high-caliber management team and success in establishing an open-source machine learning platform with wide adoption across many industries. We are excited to support the next phase of their development," said Basil Darwish, director of strategic investments at Wells Fargo Securities.