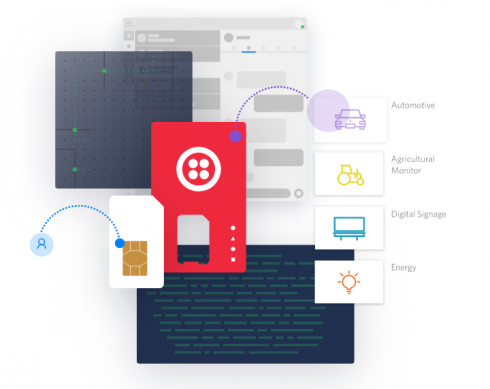 Twilio has announced a developer-first approach to IoT communication with the availability of Twilio Programmable Wireless. The newly announced solution is a cellular communications platform that uses API to power a wide range of Internet-connected solutions. According to the company, this is designed to enable developers to focus on building connected solutions while the platform handles the complexity of dealing with carrier business models.
"Despite the hype surrounding the Internet of things (IoT) over the last several years, IoT has been largely out of reach to developers because there has not been a developer-friendly connectivity provider," said Chetan Chaudhary, general manager of IoT at Twilio. "Twilio Programmable Wireless makes connectivity accessible to millions of developers via Twilio's platform, empowering them to begin experimenting with IoT. We can't wait to see what they build."
Adobe acquires voice interface solution provider Sayspring
Adobe has announced the acquisition of Sayspring. Sayspring is known for its voice design and prototyping software. It enables developers to create voice apps using Amazon Alexa and Google Home with little to no coding. According to Adobe, while it has been experimenting with voice interfaces in the past few years, this acquisition marks the company's next step in voice technology. 
"The way we interact with our devices is at a significant inflection point," Abhay Parasnis, executive vice president and CTO, wrote in a blog post. "We're moving beyond the keyboard and mouse and even our touch screens to using something that is even more natural — our voice — to interact with technology. Voice tech is growing fast, and we strongly believe it must become an integral part of Adobe's portfolio moving forward. We're excited to welcome Sayspring to Adobe, and we're looking forward to putting the technology to work to empower more people to create next-generation voice experiences."
NGINX Unit 1.0 released
NGINX has announced version 1.0 of its web and app server NGNIX Unit is now available. NGINX Unit is a new open -source initiative that supports Go, Perl, PHP, Python, and Ruby on the same server. In addition, multiple language versions are also supported.
It is designed to manage and route all incoming network transactions to an app through a router progress. Going forward, the company plans to focus on HTTP maturity, serving static content and additional language support.
"I set out to make an application server which will be remotely and dynamically configured, and able to switch dynamically from one language or application version to another," Igor Sysoev, creator of the original NGINX open source software, wrote in a blog post. "Dynamic configuration and switching I saw as being certainly the main problem. People want to reconfigure servers without interrupting client processing."
GitLab gets new investment to boost innovation and collaboration
GitLab has announced a new investment from Telstra Ventures. According to GitLab, this will help the company reach its vision of complete DevOps.
"Customers are increasingly demanding better digital experiences, and DevOps is becoming the leading way for companies to develop, deliver and support applications that drive great customer experiences," said Mark Sherman, managing director at Telstra Ventures. "One of the reasons we decided to invest is because GitLab is committed to continuously improving its application, which is key to helping companies rapidly take their best ideas from development to market."
Boundless Anywhere now available on iOS and Android 
Boundless has announced new mobile capabilities designed to make GIS operations more accessible to enterprises. Boundless Anywhere is now available on iOS and Android. According to the company, this will give enterprises the ability to update and share geospatial information from anywhere in the world.
"Mobility is at the heart of today's technology, and the rapid proliferation of smartphones and tablets in recent years has had a profound impact on the GIS industry," said Anthony Calamito, chief geospatial officer at Boundless. "The ability to access all kinds of data – including location data – from the palm of our hands at any given time or place has become essential. With this extended offering, Boundless offers mobile capabilities that empower users to do more while on the move."