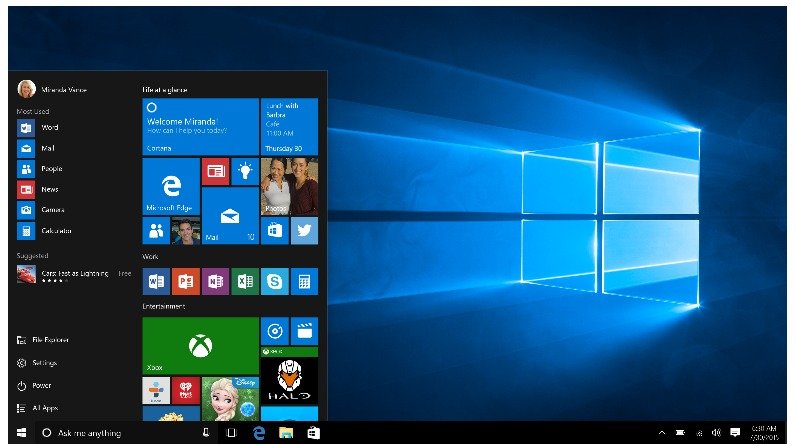 Windows users are not happy with Microsoft's latest operating system's update settings. A new petition is going around that calls for Microsoft to give its Windows 10 users more control over updates, and asks the company to provide more insight into those updates.
"To effectively implement and use Windows 10 in our homes and businesses, Microsoft must make changes to both the operating system and the policies the company put in place to support the new OS," wrote Susan Bradley, a user who started the petition.
(Related: The previous chapter of this saga)
Bradley made headlines about a month ago when she complained about Microsoft not providing enough insight into their updates.
"To many a sys admin, the current communication levels in the Knowledge Base articles that document the contents of the cumulative Windows 10 updates are not complete enough, and we cannot determine if a released update has fixed a bug that we noted," she wrote on Microsoft's Windows feature suggestion forum. "Instead, we have to rely on the community word of mouth, 'Gee, did that fix that issue for you?' which is not a good way to handle communication or patch management."
According to the petition, Windows users have moved their concerns to Change.org's petition platform to get their message out to more people. The concerns include not being able to delay updates, and not being able to see what is in each cumulative-update release.
"Under the current system of mandated updates, we have been adversely impacted by forced driver and firmware updates plus other patches; we've wasted hours dealing with the unwanted side effects," the petition stated. "As long-time Windows users, we understand the need to have quicker and more agile security updating. But this agility should not introduce additional risks to our systems. Windows 10 updates have already caused loss of system functionality, video and display issues, and other significant issues."
The petition looks to obtain 5,000 signatures. At the time of this story the number of supporters was 3,033.