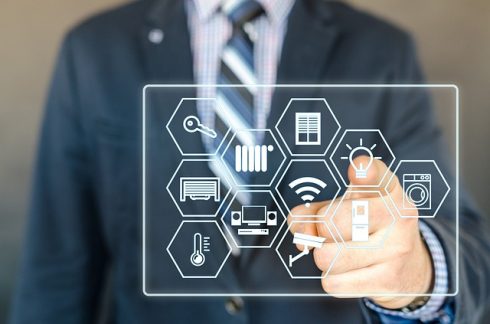 Red Hat has released Decision Manager 7, its low-code development solution for business rules. Decision Manager is designed to allows citizen developers to build applications that automate business decisions.
"It's entirely possible to create a fully working application purely by creating the business rules in Decision Manager," said Phil Simpson, JBoss product marketing manager at Red Hat.
The new version includes an improved UI and more tools to allow users to directly modify business logic, freeing up IT to work on and support other tasks. It also supports the new Decision Model and Notation (DMN) standard, which is the standard for graphical representation for decision models and business rules, according to Simpson.
Apache NetBeans 9.0 Beta is released
The Apache Software Foundation has announced the incubating release of NetBeans 9.0 Beta. NetBeans is an IDE for Java development. The latest release constitutes all modules in the Apache NetBeans Git repos as well as Java SE-related modules. According to the foundation, this release is primarily focused on IP clearance. The functionality has not yet been tested.
U.S. Attorney General orders new cybersecurity task force
The U.S. Attorney General, Jeff Sessions, has announced the creation of the Justice Department's Cyber-Digital Task Force. The task force will identify how law enforcement can accomplish its mission in fighting cyber threats. It will be chaired by an official appointed by the Deputy AG and its representatives will come from the Department's Criminal Division, the National Security Division, the United States Attorney's Office community, the Office of Legal Policy, the Office of Privacy and Civil Liberties, the Office of the Chief Information Officer, the ATF, FBI, DEA, and the U.S. Marshals Service.
"The Internet has given us amazing new tools that help us work, communicate, and participate in our economy, but these tools can also be exploited by criminals, terrorists, and enemy governments," Attorney General Sessions said.  "At the Department of Justice, we take these threats seriously.  That is why today I am ordering the creation of a Cyber-Digital Task Force to advise me on the most effective ways that this Department can confront these threats and keep the American people safe."
Qualcomm announces new IoT development kits
Qualcomm announced a series of new IoT development kits based on QCA4020 and QCA4024 system-on-chips. The kits will enable developers and device manufacturers to create IoT products that will be compatible and work with a variety of other devices and ecosystems.
"By including the rich capabilities of the QCA4020 and QCA4024 in these development kits, we are helping streamline innovation for developers and manufacturers looking to build devices for smart homes, appliances, smart cities, home entertainment, toys, and many other exciting areas of the IoT," said Joseph Bousaba, vice president of product management at Qualcomm. "These easy-to-use kits provide connectivity, interoperability and hardware security, allowing the creation of IoT devices that customers can quickly productize and integrate easily across multiple ecosystems."