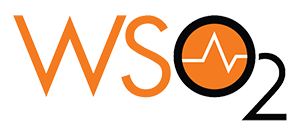 WSO2 announced the Summer 2018 release of its agile integration platform with a new approach to implementing microservices at WSO2Con US 2018 in San Francisco today.
According to the company, while microservices are the software architecture of choice, agile development is being hindered by legacy technology. The Summer 2018 release aims to address this with new product developments and offerings designed to support microservices architectures.
"To successfully build modern architectures, we have to free developers from the waterfall orientation of traditional integration and empower development teams to autonomously operate by becoming integration agile," said WSO2 CEO Tyler Jewell. "Our Summer 2018 Release advances this evolution with open, integrated products and services that enable enterprises to capitalize on microservices to innovate new digital products that operate throughout their organizations and across ecosystems."
New features include enhancements to its API management, enterprise integration, analytics and identity and access management solutions. In addition, the latest release is backed by the company's new WSO2 Platform Licensing.
For microservices, the solution provides low-latency access, real-time analytics, integration and a "single source of truth" for managing user identities, enforcing authorization policies and acting as a trust broker.
In addition, the company announced support for Ballerina, a cloud native programming language designed for integration.
"Ballerina was created to address the central role integration is playing in the development of next-generation apps that each manage tens to hundreds of endpoints," said Jonathan Marsh, WSO2 vice president of business experience. "We want to welcome organizations to the Ballerina community to experience how integration can be significantly simpler and more agile. Through our Ballerina Early Access Development Support package, we're facilitating the development efforts of early adopters and providing a way to thank them for sharing the insights they gain."