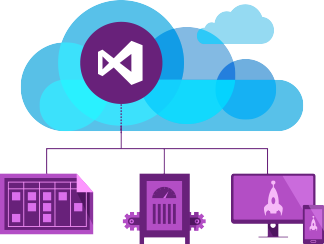 Microsoft has announced plans to tweak the pricing and licensing of its ALM offerings to improve enterprise development teams' bottom lines.
Brian Harry, Microsoft corporate vice president of the Developer Division, revealed that Microsoft will roll out pricing changes for VS Online in the next month or so, and in the next on-prem release of Team Foundation Server. The changes affect pricing for release management, test execution, cloud load testing, VS Online's build and load testing services, and Visual Studio Online Professional.
A breakdown of the basic pricing changes include:
Release Management: As of Jan. 1, 2015, teams will no longer pay per-processor or other per-deployment environment release-management charges. Users managing release pipelines and releases are still required to have a licensed instance of VS Test Professional, VS Premium, VS Ultimate or MSDN Platforms, though.
Test Execution: All "Basic" levels of Visual Studio Online customers, including those with free "Basic" licenses, will receive the test execution capabilities in Microsoft's Test Hub.
Cloud Load Testing: There will be a new tiered pricing structure, with the first 20,000 virtual user minutes available for free every month. According to Harry, costs could drop to less than 10% of what they are today for a hypothetical enterprise customer.
VS Online Build Service and Load Test: New tiered pricing with an hour free per month and a price break of more than 20 hours per month will be available, which Harry believed can reduce build price by up to 5x. Microsoft is also introducing the ability to apply spending caps for load testing and build.
Visual Studio Online Professional: Microsoft is eliminating the 10-user limit.
More information on all the Visual Studio Online and Team Foundation Server pricing changes is available in Harry's blog post.