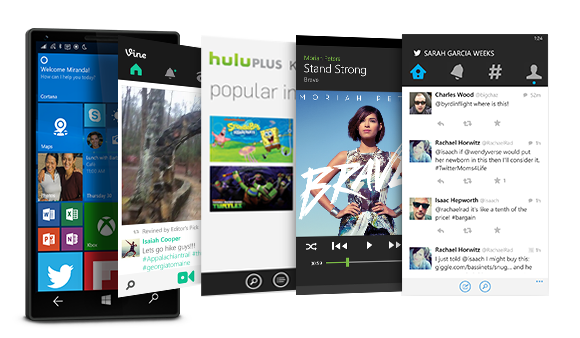 The release of Windows 10 is still about two weeks away, but the company has already made public its universal app store ahead of launch. The store features apps for phones, tablets, PCs and the Xbox.
Developers can build and test Windows 10 apps for the universal app store with Microsoft's Universal Windows Platform. The platform allows developers to create apps once, and it provides controls that allow developers to adapt their applications to different devices, layouts and device orientations.
(Related: How Microsoft wants developers to create universal Windows apps)
The store is meant to be a one-stop shop for users, and it incorporates the previous Windows Store and Windows Phone Store, top paid apps, top free apps, and recommendations.
Microsoft has not yet officially announced the store's release, and it currently doesn't allow users to download apps directly from the store.
The company also announced the latest Windows 10 PC preview, build 10240, which is reportedly the release to manufacturing for Windows 10 PCs, according to reports. The latest build has improved performance in Microsoft Edge, according to Microsoft.
"This is going to be an exciting couple of weeks, but it is also only the beginning," wrote Gabe Aul, engineering general manager at Microsoft, in a blog post. "Windows as a service means that we'll continue to keep Windows up to date with improvements and features, and our Windows Insider Program will continue so you can get early builds and share your feedback with us."