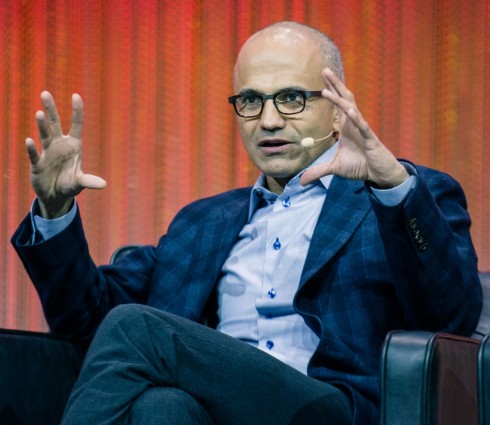 Microsoft CEO Satya Nadella has followed up his lengthy inspirational memo on Microsoft's future with a harsh dose of reality, promising layoffs of up to 18,000 employees over the next year.
In a brief e-mail to Microsoft employees this morning titled "Starting to Evolve Our Organization and Culture," Nadella explained that the "strategic alignment" of Nokia Devices and Services will account for approximately 12,500 professional and factory layoffs. Microsoft is currently in the process of the first 13,000 layoffs, for which employees will be notified over the next six months and offered severance packages.
In addition to integrating Nokia Devices and Services, the other driving factor for these layoffs, according to Nadella, is work simplification, which will lead to a shift in management hierarchies and workflows.
"It's important to note that while we are eliminating roles in some areas, we are adding roles in certain other strategic areas," Nadella wrote. "As part of modernizing our engineering processes, the expectations we have from each of our disciplines will change. In addition, we plan to have fewer layers of management, both top down and sideways, to accelerate the flow of information and decision-making. This includes flattening organizations and increasing the span of control of people managers."
(Related: Nadella's previous memo: "We will reinvent productivity)

Microsoft's mass layoffs may represent a much larger shift away from Steve Ballmer's "Devices and Services" strategy as Nadella begins reshaping the company with a new focus. Jack Gold of analyst firm J. Gold Associates sees this restructuring as a way to make the phone business more marketable for a potential sale and jettisoning other failed aspects of the company like Surface tablets to make room for the cloud, Internet of Things, and the enterprise.
"This is the first volley in Nadella's restructuring of Microsoft," Gold said. "Nadella gets the fact that Microsoft can't be Apple—a totally vertically integrated environment—and will refocus on cloud, services and software assets that are growing and profitable. I expect that Microsoft will either spin out or sell off the phone business within 18 months. As a first step, Nadella is refocusing Nokia phones away from the lower end X devices, going all-in on Windows Phone. This strategy is unlikely to be very successful in greatly increasing market share, but this repositioning, in my opinion, is a first step down the path of making the phone business 'saleable.'
The move away from the Nokia X also signals an end to the great Nokia Android phone experiment, as Microsoft doubles down on Windows Phone.
(Related: Why Microsoft needs to do more than innovate)

"Nadella is making all the right moves to refocus on Microsoft strengths. The next 12-18 months should show a lot of the changes, and ultimately how successful they will be, reinventing themselves yet again for the new market realities."

Nadella will share further details on layoffs and future investments in his monthly Q&A tomorrow and during Microsoft's July 22 public earnings call.