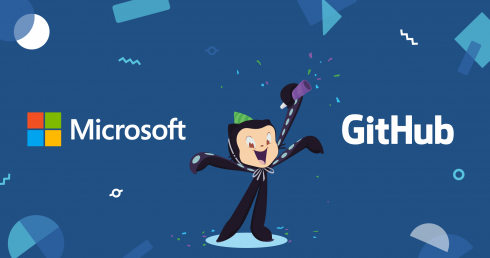 Microsoft is confirming the rumors that it is acquiring the software development platform GitHub are true. Microsoft has announced it is acquiring GitHub for $7.5 billion in Microsoft stock.
"Microsoft is a developer-first company, and by joining forces with GitHub we strengthen our commitment to developer freedom, openness and innovation," said Satya Nadella, CEO, Microsoft. "We recognize the community responsibility we take on with this agreement and will do our best work to empower every developer to build, innovate and solve the world's most pressing challenges."
According to GitHub, as of March 2018 it has more than 27 million developers with 80 million repositories hosted.
As part of the acquisition, GitHub will continue to focus on developers. Microsoft corporate vice president and founder of Xamarin, Nat Friedman, will become the new GitHub CEO. GitHub's current CEO Chris Wanstrath will become a Microsoft technical fellow, reporting to executive vice president Scott Guthrie.
"So as we look to the next decade of software development and beyond, we know it's all about the developer. And as we've gotten to know the team at Microsoft over the past few years through collaborating on projects from Git LFS to Electron, we've learned that they agree. Their work on open source has inspired us, the success of the Minecraft and LinkedIn acquisitions has shown us they are serious about growing new businesses well, and the growth of Azure has proven they are an innovative development platform," Wanstrath wrote in a blog post.