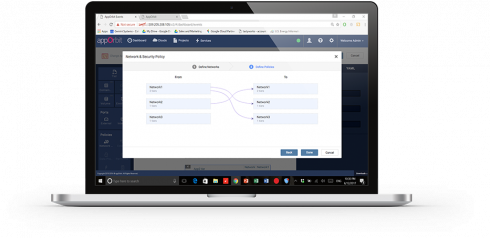 AppOrbit has announced the release of a new version of its application platform. AppOrbit is a modern app platform designed to automate the management of apps, data and security. Version 2.0 of the platform features additional networking and security capabilities that allow apps to be encapsulated in a secure Application Capsule and operate only at the application layer. The Application Capsule is decoupled from underlying network and physical infrastructure, and contains app binaries, app data and network configurations needed to execute simple or complex app environments, according to the company.
"With the addition of the networking and security capabilities of AppSwitch, our Application Capsule allows customers to rapidly modernize their business-critical enterprise applications to reduce expenses and improve operational efficiency," said Rahul Ravulur, co-founder and CEO of AppOrbit.
Azure Databricks is now available
Microsoft has announced that Azure Databricks is now generally available. Azure Databricks is the result of a collaboration between Azure and Databricks, the creators of the research project that turned into Apache Spark. The goal of Azure Databricks is to help accelerate innovation and make it easier to build Big Data and AI solutions.
Azure Databricks was designed on three principles: to enhance user productivity when developing Big Data applications, enable customer to scale globally without limits, and ensure that customers are provided the security and compliance that is expected from Azure.
"The confluence of cloud, data, and AI is driving unprecedented change. The ability to utilize data and turn it into breakthrough insights is foundational to innovation today. Our goal is to empower organizations to unleash the power of data and reimagine possibilities that will improve our world," wrote Rohan Kumar, corporate vice president of Azure Data, and Ali Ghodsi, CEO of Databricks in a blog post.
Google will provide more than 15,000 scholarships to web and Android developers
Google is making good on its July 2017 pledge to provide technology skills training to ten million people in Africa, and provide mobile developer training to 100,000. The company is partnering with Udacity and Andela to provide 15,000 single course scholarships and 500 longer nanodegree scholarships. The training will occur on Udacity's training website and the Andela Learning Community will provide support for students through mentorship, in-person meetups, and online communities.