Microsoft has announced a preview for .NET Core 2.1 Preview 1, which is the first public release of .NET Core 2.1. The release will provide faster build performance, close gaps in ASP.NET Core and EF Core, and improve compatibility with the .NET framework. It will also improve GDPR compliance, security, microservice capabilities, Azure capabilities, and provide a more capable engineering system.
The full release notes are available here.
Intel reveals new AI program for developers
Intel has released "Intel AI: In Production," a new program designed to make it easier for developers to bring AI prototypes to market. Intel has selected AAEON Technologies as its first Intel AI: In Production partner to provide streamlines production paths for developers integrating the Intel Movidius Myriad 2 Vision Processing Unit into their product designs.  
"Intel AI: In Production means we can expect many more innovative AI-centric products coming to market from the diverse and growing segment of technologies utilizing Intel technology for low-power inference at the edge," said Remi El-Ouazzane, Intel vice president and general manager of Intel Movidius.
GitHub provides new Insights section for developers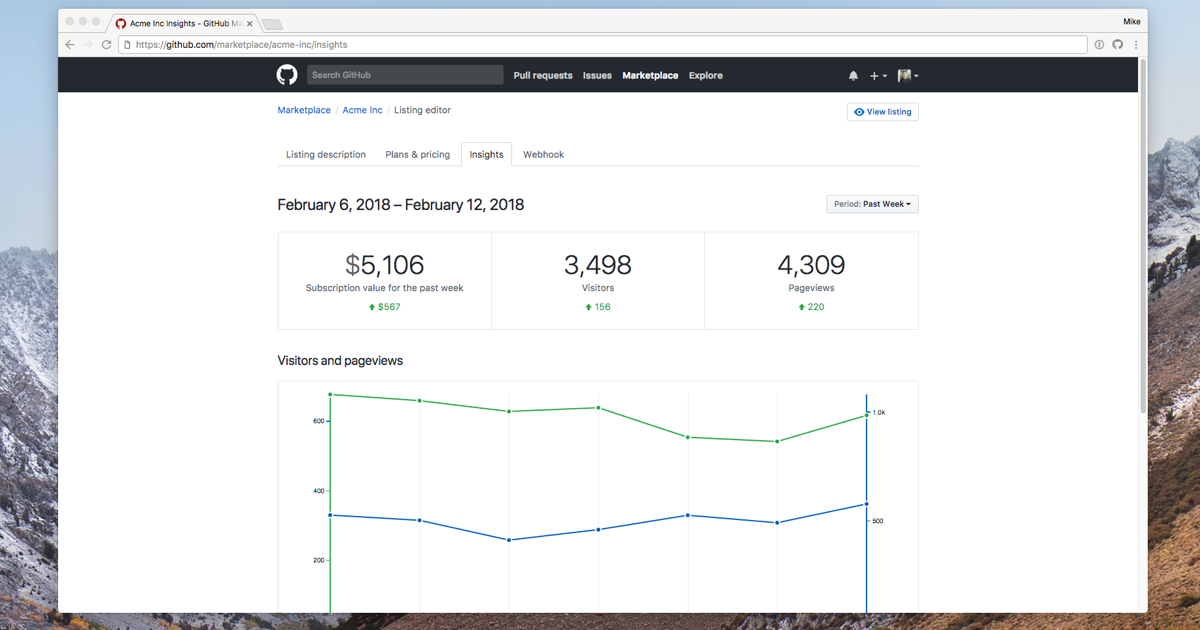 GitHub has made it easier to gain insight into application performance with new data views and visualizations. The new Insights section will showcase developers data in order to help them better understand users and make smarter decisions about the application. It will also allows them to track performance as updates are made.
"Whether you're a team of one or 100 developers, knowing how people use your GitHub Marketplace app can help you create an even better user experience," the GitHub team wrote in a blog post.