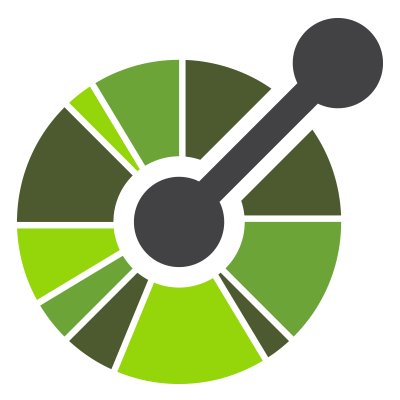 The Open API Initiative announced the 3.0 release of the OpenAPI Specification. OAI was developed to advance API technology and provide interoperability for APIs and other technologies. The new specification aims to define an interface to REST APIs. Improvements to the specification include support for describing callbacks, links to express relationships between operations, webhooks, and better multipart document handling.
"The release of this third-generation format is a significant milestone for our community," said Ole Lensmar, CTO for SmartBear Software and chair of the OAI Board. "The updates made are entirely user and usage driven and that plays a huge role in the success of the specification. One of the most powerful things about this release is its ability to drive the full API lifecycle."
Discussing NYC's cybersecurity initiative
New York City's deputy Mayor Alicia Glen and the NYC Economic Development Corporation president James Patchett are gathering with 25 industry leaders to discuss the next steps of NYC's cybersecurity initiative, which was first announced as part of the mayor's jobs plan in June. Leaders include representatives from Bay Dynamics, SecurityScorecard, and Bloomberg Beta.
The cybersecurity initiative will provide funding to training programs that strengthen the security talent in NYC. Funding will go to hiring faculty, developing curricula, and it will help the program be accessible and affordable to students. The initiative will also provide funding for shared workspaces, spaces for collaboration, academic R&D labs for grad students, and this will be the first accelerator in NYC dedicated specifically to cybersecurity.
DeepMind to bring imagination to artificial agents
In an effort to advance artificial intelligence and match human capabilities, DeepMind is exploring how to give artificial agents the ability to imagine and plan. This will enable AI to reason about the future, and it will use the knowledge to plan, according to the team.
The team is releasing two new papers to its imagination-based planning approaches, and new ways to teach agents to learn and plan.
"Being able to deal with imperfect models and learning to adapt a planning strategy to current state are important research questions," the DeepMind team wrote in a post.
Coding Dojo adds Java course to its curriculum
Coding Dojo announced it is adding a full-stack course in Java to keep up with the fast-evolving developer job market. According to the company's recent analysis of the industry, Java is one of the top two most in-demand programming languages in ten major US cities.
The company is also removing some languages like Ruby on Rails due to a decrease in job demand for those skills.
"At Coding Dojo we're constantly looking for ways to improve our curriculum," said Speros Misirlakis, head of curriculum at Coding Dojo. "Java is the most heavily-used programming language in the world and our research shows a strong job demand for Java developers nationwide, yet Java is not commonly available from coding bootcamps. We're proud to break new ground in equipping our students with the best possible skill set for their future careers."
Mozilla releases Firefox roadmap for Flash
Mozilla has announced its plans for Adobe Flash end-of-life. Adobe officially announced yesterday plans to stop supporting Flash by 2020. As a result, Mozilla is changing the way users will interact with the plugin in its Firefox browser.
According to the company, users can decide which websites will run Flash starting next month. By 2019, Firefox will automatically disable Flash by default. Users who are running the Firefox Extended Support Release will still be able to use the plugin until Adobe officially stops supporting it. Afterwards, Firefox will no longer load the plugin on any browser version.
More information can be found here.