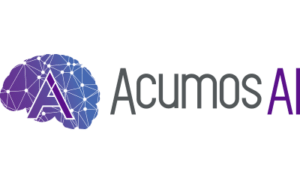 Last week, the LF Deep Learning Foundation announced the first release of its Acumos AI Project. Acumos AI is an open-source framework for building, sharing, and deploying AI applications. It provides a standardized stack and components so that data scientists can "focus on the core competencies and accelerate innovation."
Dubbed Athena, this release offers one-click deployment via Docker or Kubernetes, the ability to deploy models into public or private cloud infrastructures, a design studio, security tokens to allow simple onboarding of models into an Acumos AI repository, and an advanced user portal.
"The Acumos Athena release represents a significant step forward in making AI models more accessible for builders of AI applications and models along with users and trainers of those models and applications," said Scott Nicholas, senior director of strategic planning at The Linux Foundation. "This furthers the goal of LF Deep Learning and the Acumos project of accelerating overall AI innovation."
According to the Linux Foundation, the next release of Acumos AI is planned for mid-2019. Planned features include convenient model training, data extraction pipelines, and updates that will help closed-source model developers, such as secure and reliable licensing components.
"We're already inspired and energized by the progress of the Acumos AI Project since its initial launch earlier this year," said Mazin Gilbert, vice president of Advanced Technology and Systems at AT&T and governing board chair of LF Deep Learning. "Athena is the next step in harmonizing the AI community, furthering adoption and accelerating innovation."