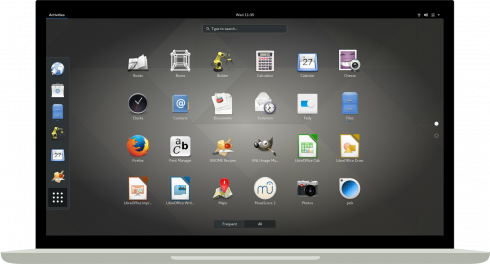 The GNOME Foundation has announced it is moving to GitLab. GNOME is a free and open-source software desktop project.
According to GitLab, GNOME is one of the older and largest free software projects. While the project is known for its desktop, it has a "history of producing critical pieces of software infrastructure: common parts of countless open source systems that are often taken for granted. Many essential, ubiquitous technologies began their life in the GNOME project, and have gone on to become the essential ingredients for a diverse range of products, communities, and companies. These include Mono, FOSS C# implementation used by Xamarin, a core team of Microsoft; and Inotify, Linux kernel file monitoring," GitLab wrote in a blog post.
The GNOME Foundation says the move to GitLab will help improve workflow and tools as well as support, grow and collaborate with other free software communities. The GNOME project consists of more than 400 software projects and about 900 annual contributors.
The foundation recently announced GNOME 3 with an activities overview to view basic tasks; new productivity features such as search and side-by-side; updated messaging system; performance enhancements; and the ability to access all your data in one place.
"After the evaluation of many tools, the GNOME community chose GitLab as the best free software tool to simplify the contributor experience, make decision processes more transparent and accessible to the wider community, and improve the stability and deliverability of GNOME Project software," GNOME wrote in a post.