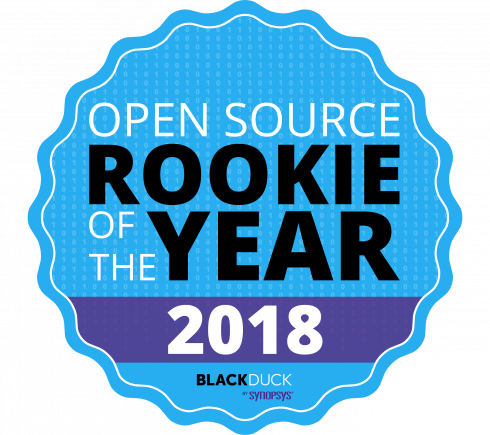 Synopsys is continuing on with Black Duck's tradition of naming Open Source Rookies of the Year. The decade-long tradition was established by Black Duck and designed to recognized the latest and greatest open-source projects. Synopsys announced it had acquired Black Duck Software in December of last year.
The Open Source Rookies represent the top open source projects that were initiated in 2017. The projects cover a range of different areas including autonomous driving, scalable blockchain, and virtual network functions orchestrations, personal security, and relationship management.
"Black Duck by Synopsys has recognized some of the most innovative open-source projects over the past 10 years," said Patrick Carey, director of product marketing at Synopsys, who heads the annual rookies selection process. "We've seen honorees like Kubernetes, Docker, Ansible, Bootstrap, NuGet, and OpenStack evolve to become some of the most influential open source projects in the market. We expect this year's rookies to be no exception."
The 2018 Open Source Rookies of the Year are (in alphabetical order):
Apollo Auto: An autonomous driving platform
Common Voice: An open collection of human voice data
Haven: A personal physical security application for transmitting situational awareness of an environment surrounding a mobile device
Monica: A personal relationship management system
Open Network Automation Platform (ONAP): An open source VNF orchestration platform
Prettier: A code formatter
RChain: A project aimed at creating scalable blockchain
Full details are available here.