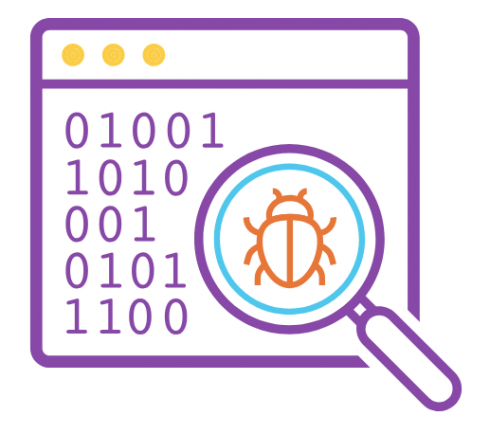 Today's companies must become software companies to keep pace with competitive pressures and customer demands. As organizations become increasingly software-enabled, their footprints are extending out to cloud environments and the Internet of Things (IoT), increasing application complexity and the associated risks. With Synopsys, software teams can avoid the usual trade-offs between faster time-to-market imperatives, security and quality. Instead, they can achieve all three simultaneously.
Synopsys has a 30-year history of helping companies improve the stability and robustness of their innovations. In fact, Gartner's 2018 Magic Quadrant for Application Security Testing and the Forrester Wave 2018 for both Static Application Security Testing (SAST) and Software Composition Analysis (SCA) all recognize Synopsys as an industry leader.
Synopsys' leading software integrity tools and services offerings help customers build security into DevOps and throughout the SDLC. More than 4,000 organizations around the globe depend on Synopsys to build smart, secure software, including financial services applications, software for IoT and medical devices, embedded software for automobiles, and software anywhere that is mission critical.
"Businesses are on a mission to improve their software development and delivery processes," said Andreas Kuehlmann, general manager, Software Integrity Group at Synopsys. "Our tools and Professional Services help them understand their current state, where they need to go and what they need to do to get there."
Shift security left
Most of today's security vulnerabilities exist at the application layer, primarily because security has not been addressed adequately in development. Meanwhile, companies are accelerating innovation using more open source software and third-party libraries than they have in the past. Greater reliance on third-party software increases developer productivity but also software complexity and, in turn, the number of potential vulnerabilities. Hackers take advantage of the security gaps to facilitate exploits.
"Our customers now have embedded IoT applications that are connected to the cloud. To effectively implement security, they have to build it in," said Kuehlmann. "When you build security in, you can move faster. We allow developers to catch vulnerabilities as they write code so there are fewer issues to deal with later in the SDLC."
Like testing earlier and often, shifting security left saves time and money.
"If your application security depends on the traditional security cycle and security team, you're losing valuable time and creating unnecessary work for everyone," said Kuehlmann. "With our help, developers are building and deploying more secure code, and DevOps teams are improving the security aspect of automated processes. All that enables portfolio managers to do a better job of risk management."
Extend quality to compliance
Quality assurance has also become a life cycle practice, driven by time-to-market imperatives. While functional quality remains important, the advent of IoT devices, including connected cars, medical devices, wearables and critical infrastructure, means that quality must also extend to compliance.
"You have to build compliance in to keep pace with what's happening in the market," said Kuehlmann. "For example, automotive companies have had eight-year product cycles, but product delivery speed is now everything. They're abandoning waterfall processes for agile, and they have to ensure more complex forms of compliance to meet the regulatory demands associated with smart and self-driving cars."
Deliver software faster
Faster application development and deployment necessitate faster processes. While agile practices and DevOps help, developers are being held accountable for application integrity. As a result, quality and security are shifting left so the number of potential issues can be reduced by design.
"Software development organizations need to move to modern tools and automation if they want to simultaneously ensure quality, security and faster time to market," said Kuehlmann. "Speed is essential to being competitive in the market."
Software organizations can no longer afford to weigh speed against quality and security or make trade-offs. With Synopsys, they can achieve all three goals simultaneously, which enables them to spend more time focusing on innovation.
"At the end of the day," said Kuehlmann, "our north star is simple: Help organizations build secure, high-quality software, and help them do it faster."
Learn more at https://www.synopsys.com/software-integrity.html