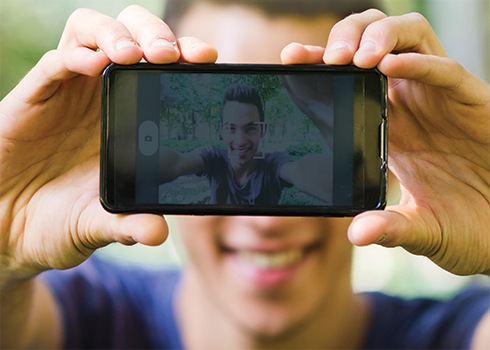 Oxford Dictionaries has named "selfie" as the 2013 Word of the Year. Merriam-Webster decided "science" was the word of the year. Put them together, and you get "social," which is what SD Times has identified as the top trend of 2013.
As Facebook, Twitter and Yahoo watch their valuations soar  and make acquisitions to strengthen their positions in the rapidly growing social market, companies such as IBM, Google, Microsoft and others are building social capabilities into their enterprise offerings to redefine how people work with each other.
A big part of their solutions involve the cloud, and that's where the science part of social really comes to the fore, as companies in the industry worked to build out the infrastructure and integrations that enable users to not only do such things as shop online and see pictures and descriptions of the item, but to also connect with fellow shoppers via text or video to talk about their shopping or usage experiences, or connect with a sales representative to learn more about the item. Someday we may even see drones delivering our purchases right to our doorsteps within minutes of placing an online order!
Internally, the use of social tools allows teams within organizations to collaborate on a project, find experts within their organization to learn from, get a newsfeed of what other team members are working on, and use video and imaging to make the engagement more immersive.
Part of that experience is about customizing your presentation to your user, understanding what they want and what they don't want. That's the driver behind the explosion of Big Data. Businesses are trying to beat their competitors by getting that one more shred of information about their customers. That information has to be captured, stored and leveraged to provide a greater level of engagement, and systems such as Hadoop (along with the emergence of other data-management tools and repositories) are being shown to help organizations slice and dice their data any way they like.
Yet 2013 showed it's not just about how you reach your customers and end users, but where. The looming specter of mobile has "photo-bombed" its way into every flowchart of how business is being conducted. All of this back-end work is being done with the user experience at top of mind, helping to shape many business and IT decisions. If people find an app's interface clumsy, or if the connectivity from their device of choice is poor, then the app will be considered a failure and a potential harm to your business. If a salesperson in the field can't connect to a back-end warehouse tracker or updated price chart in real time, it could affect his or her ability to close a deal.
That, in turn, has led to an explosion in both frameworks for creating applications that can run well on multiple devices with different operating systems and features, and in mobile app testing, which can be done via device emulation but can be more fine-tuned by testing against the actual device.
On the mobile front, Apple continued to work through the 2011 death of cofounder Steve Jobs, and released new versions of iOS and the iPad, but to underwhelming reviews. Consumers, based on the not-so-scientific metric of looking at the crowds that still mass in Apple stores in malls across America and beyond, still love the technology, but competitors like Microsoft, Samsung and HTC are providing stiff competition with Android and Windows phones.
Yes, it's a fast-moving world, and how you create your applications in 2014 and beyond is almost as important as what you create. Delivery cadences grow ever shorter, leaving less time for testing but breaking down silos like never before. The rise of DevOps in 2013 showed that organizations benefitted from bringing together agile practices, better code management, and improved build, configuration and deployment techniques to keep pace with the increased frequency of business opportunities.
The term "selfie" was SO 2103! Now, let's get all those teams together—the developers, designers, cloud architects, database managers, testers, and operations teams—so they can take a "groupie."