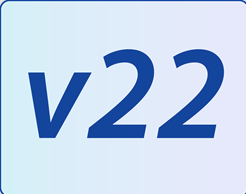 LEADTOOLS released version 22 of its platform, which adds support for .NET 7, eSignatures, OCR Enhancements, Medical Web Viewer updates, and more. 
LEADTOOLS is a suite of software development tools that can be used to create applications for document, medical, and multimedia imaging. It includes software components for capturing, manipulating, and viewing images, as well as features for OCR, barcode, forms recognition, DICOM, and more. 
While LEADTOOLS has supported .NET 7 since its launch in November 2022, now all of the LEADTOOLS Document, Imaging, and Multimedia libraries and binaries, as well as fully-sourced demos, are built with .NET 6+ as the target runtime. 
Also, programmers that are leveraging the LEADTOOLS Document Viewer in their application are able to view, convert, compose, edit, compare, and now also sign documents. They can now easily add electronic signatures to documents and PDFs. 
"As the document management industry continues to evolve digitally, the concern for security risks has never been more vital," stated Moe Daher, the chairman and CEO of LEAD Technologies. "With the addition of multi-level eSignature support in our Document toolkit, developers working with LEADTOOLS are able to integrate a multitude of important document security features directly into their solutions with minimal changes to their code."
The LEADTOOLS Barcode SDK now has speed and detection optimizations for all QR barcode types and AI-Powered OCR SDK received recognition optimizations for italic fonts, uppercase and lowercase letters, text line assembling and word construction, and more. 
The Medical Web Viewer now has new methods for loading DICOM files that use inputs defined by the DICOM specification. It also includes two new demos: the Watchdog demo that monitors the health of a LEADTOOLS DICOM Listening service and HL7 Relay demo that can process large volumes of HL7 messages.