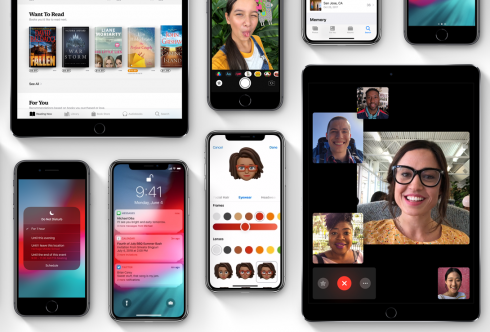 Apple's upcoming operating system will focus on performance. The company announced iOS 12 at its annual Worldwide Developer Conference in San Jose today.
According to Craig Federighi, senior vice president of software engineering for Apple, the company is "doubling down on performance" in iOS 12 and working to make the operating system faster and more responsive. The latest version is expected to be available on all iOS 11 supported devices. Federighi explained iOS 12 will be able to launch apps up to 40 percent faster, the keyboard will be up to 50 percent faster and photos will see an improvement of up to 70 percent. In addition, the release aims to improve the performance of the OS when it is under load and optimizes at the chip level.
Apple announced a new suite of apps designed to work for both macOS and iOS. New apps include: News, Stocks, Home and Voice Memos. Apple is expected to bring the app functionality to developers next year. Federighi noted that this does not mean the platforms are merging.
The Mac App Store is getting a redesign with some iOS App Store functionality. Improvements include the UI, new discovery tab, what's popular section, and will tailor apps to what users are looking for.
Also announced at the conference were several updates to its augmented reality solutions. ARKit 2 was announced with improvements to face tracking, rendering, 3D object testing, persistent experiences and shared experiences.
Apple introduced a new AR file format with support from Pixar and Adobe. The Universal Scene Description file (USDZ) features a WYSIWYG editor that supports mobile AR on iOS 12. Apple plans to educate users about augmented reality with a newly launched app called Measure.
The company also announced a new Shortcut app for Siri. The app aims to make Siri smarter with the ability to create custom commands.
Other announcements included that Apple now has 20 million registered iOS developers with the App Store seeing about 500 million visors per week and a $100 billion revenue. The company's CarPlay service is also being updated to support third party navigation and mapping apps such as Google Maps and Waze.