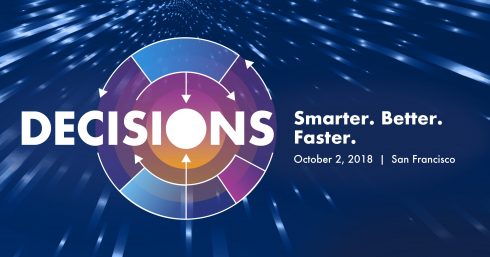 Decisions, decisions.
That's what attendees said their organizations were struggling with, at the inaugural DECISIONS conference, put on by software experimentation platform provider Split.io in San Francisco last week.
Many organizations today find themselves with a mix of senior employees, who have years of institutional knowledge and understanding of their market, and younger workers who look at the world through more of a digital lens.
That mix also affects the decisions these companies make. The older workers tend to make decisions based on their knowledge of their products, their customers and their competitors. The younger workers make decisions based primarily on data.
The older workers sometimes "go with their gut" when it comes to product updates. Sometimes they're right and sometimes they're not. The younger workers rely on data, which can also lead to incorrect decisions if the data collected was not the right data, or if the metrics the organization has chosen to measure are not the right ones.
Split and some of its partners were able to show attendees how to use data collected from customers to inform development decisions. With the use of feature flags, Split empowers developers to try functionality out, deploy to as small or large group of users as they want, and roll back to the prior status if things don't go well.
All in the name of making better decisions.