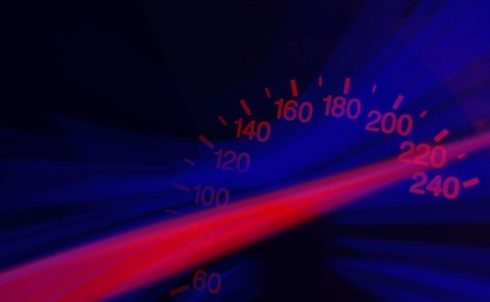 The horrors of the novel coronavirus cannot be understated. As of this writing, there are 31.5 million cases of COVID-19 around the world, and 970,673 have died — closing in on the grim milestone of a million lives lost. One million lives lost.
This month, we've seen wildfires devastate California and the American Pacific Northwest, and hurricanes submerge much of the Gulf Coast, with more storms headed their way.
To those readers who have lost someone they know and love, we extend our deepest sympathies. For those who have managed to avoid infection, or the loss of life and property, keep on doing whatever it is you're doing to stay safe.
These events have driven large segments of the global workforce into isolation, as offices have closed, perhaps never to reopen. In many cases, companies that hadn't yet begun a move towards completely digital operations have had to scramble to create environments in which their people could do their jobs and the businesses can move forward.
What this has resulted in is the acceleration of 'digital transformation,' to use a term people seem to understand in spite of its vagueness. And this has been a boon to many providers of soft- ware, infrastructure and data platforms.
We saw it in the growth of food delivery applications, in online sales — notably of cleaning products that were no longer on physical store shelves — and in information about the virus. Companies like Instacart, DoorDash and GrubHub went from little-known applications to household names.
Alibaba, the China-based retailing equivalent of Amazon, saw its 2020 Q2 revenue increase to $22.7 billion as demand for goods surged amid the coronavirus breakout, according to reports. In fact, it was after the SARS virus outbreak in 2003 that Alibaba emerged as China's leading online retailer. And, as large as that Q2 growth was, it was still four times less than its top global competitor, Amazon.
To help companies that have legged in this rush to digital, a number of multimillion-dollar acquisitions have been announced that will aid them in their transformation.
PagerDuty, which offers digital operations management solutions, announced late last month that it will acquire Rundeck, which offers DevOps automation.The deal will merge Pager- Duty's incident response solution with Rundeck's automated self-service workflows that have seen a 50% reduction in incident response times, which improves team productivity and helps maintain a high-level customer experience, according to the company's announcement. As per the acquisition agreement, the purchase price is about $100 million, and is expected to close later this month.
Another deal sees a company called AHEAD, which offers digital business platforms, agreeing to acquire two companies — RoundTower Technologies and Kovarus. AHEAD recently announced that a private equity firm plans to buy a major stake in AHEAD. The companies all offer managed services in the areas of data center infrastructure, converged platforms, DevOps, cloud automation and orchestration and cyber security. Their offering, the company said, enables customers to become more agile, efficient and secure — three critical components of a digital transformation.
Also, software-driven security solutions provider Secureworks has complete the acquisition of Delve, a software-as-a-service provider that uses AI and ML to automate vulnerability detection. Secureworks said in a statement the deal will enable the company to pivot from detection/response to cyber-risk assessment and security validation.
These kinds of platforms, which provide security and incident detection and remediation, are the foundational cornerstones of digital transformation. If any good could come from the devastation of a global pandemic, it is that businesses have not only seen but felt the impacts of a world embracing e-commerce, remote work collaboration, and online training and education. Ensuring those services can be offered securely, and with an excellent user experience, is where that trans- formation should begin.