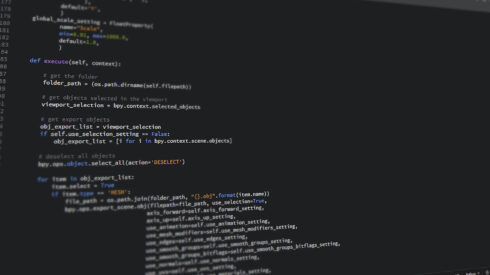 LEAD Technology, which is a company that provides various toolkits for developers, has announced the release of LEADTOOLS Version 22.
The latest release adds full support for Python, allowing Python developers to use LEADTOOLS libraries such as Recognition, Document, Multimedia, and Imaging. 
These provide access to technologies like imaging processing, OCR, barcode recognition, and forms processing. According to the company, their website contains full tutorials for using these. 
The company explained that with the addition of Python, developers will be able to leverage the language for things like scientific computing, data analysis, artificial intelligence, and web development. 
"Our goal is to have LEADTOOLS in the hands of all developers, enabling them to integrate powerful features and build better applications. We are excited to offer full Python support in our latest V22 update, expanding our product line to a wider range of developers," said Rich Little, president of LEAD Technologies. "With LEAD's extensive set of technologies and Python's flexibility and versatility, developers can now build sophisticated applications quickly and easily."
LEADTOOLS for Python can be installed using PIP or the new SDK can be accessed directly from the LEADTOOLS download page.