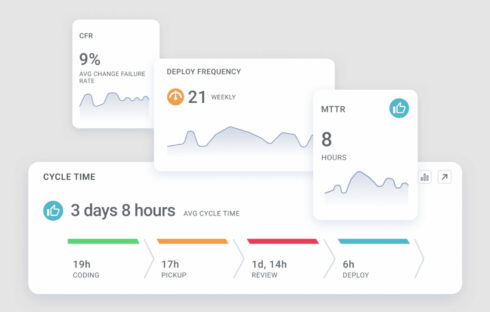 The software delivery management company LinearB is releasing a free DORA Metrics dashboard. The DORA Metrics are a common set of DevOps metrics that ranks teams into categories of low or elite performers based on four metrics: deployment frequency, lead time for changes, mean time to recovery, and change failure rate. 
The new dashboard currently has a waitlist, but is accessible to anyone with a free LinearB account. The dashboard also isn't limited to a specific number of users or Git repositories. 
In addition to DORA Metrics, the free dashboard includes some other metrics as well, like merge frequency and pull request size. According to the company, these metrics can help teams predict performance and assess developer experience. 
There is also a paid version that offers additional benefits like a longer data retention period, look-back configurations, and more metrics, including resource allocation and project delivery. The additional metrics help team leaders map R&D investments to business priorities, as well as better forecast project deliverables, LinearB explained. 
"Our mission is to help every development team in the world become more operationally efficient and maximize their impact on the bottom line," said Ori Keren, CEO and co-founder of LinearB. "Teams will never achieve elite performance without access to critical metrics that help them benchmark and measure their output against the rest of the industry. By offering DORA Metrics to the community for free, we give everyone the foundational visibility they need to improve their efficiency and align their work to business results."