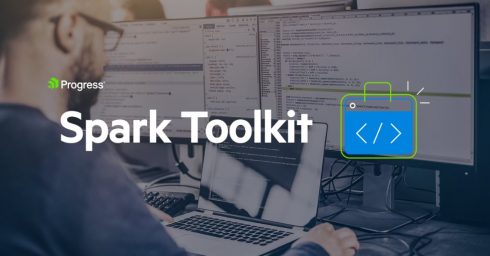 Progress has released Progress Spark Toolkit, a set of open source ABL code and best practices designed to enable organizations to evolve their existing applications and capabilities to meet market demands.
The toolkit was created in collaboration with the Progress Common Component Specification project, which is a group of Progress OpenEdge customers and partners that are defining a set of specifications for common components used in modern business applications. By working with this community, Progress says it has been able to utilize best practices in developing these standards-based components and tools to enable "interoperability, flexibility, efficiencies, and effectiveness."
"We have many customers and application partners who are modernizing and transforming their business applications to compete in an increasingly demanding marketplace," said John Ainsworth, senior vice president of core products for Progress. "The Spark Toolkit arms them with ways to simplify and speed their modernization, delivering a competitive advantage."
Partnering with CCS also means that customers avoid the risk of component lock-in are are able to choose from a variety of vendors.
The toolkit contains 10 components, the first three are focused on starting up and bootstrapping sessions, business services, and an authentication component. The rest of the components are focused on things such as connecting services, logging and catalog management, tagging and mapping.
"As part of the CCS, we've gained invaluable information and access to components and best practices," said Bruce LeBel, CEO of ProStar, a mobile technology provider. "It has also enabled us to contribute to, and impact, the efforts of other Progress customers and partners. By open sourcing the ABL code for these components, Progress is demonstrating that they want to do whatever they can to ensure the success of their customers and partners."