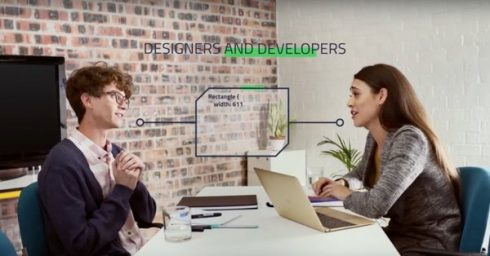 With customer engagement and retention driving much of today's software, organizations are starting to bring designers closer to the development process.
Angular announced plans to bridge the gap between developers and designers in May with the introduction of Angular for Designers. Infragistics announced Indigo.Design in July to provide better collaboration throughout the software design process. This week, the Qt Company is announcing the release of Qt Design Studio 1.0, a UI design and development environment.
"We believe that collaboration between designers and developers in an effective workflow fosters and boosts product innovation and ultimately leads to a  better user experience," Petref Saraci, product manager at the Qt Company, wrote in a blog post.
The Qt Design Studio has been built  to improve the collaboration between designers and developers by providing graphical views for designers and Qt Modeling Language code for developers. According to the company, this enables designers to leverage their Photoshop designs and skills. The company plans to support more graphical design tools in the future.
The main features include:
Photoshop bridge to import graphics from Photoshop
Timeline-based animations for writing animations without having to write code
Qt live preview for running and previewing apps or UI directly on the desktop or devices
In addition, the company is providing how-to videos to guide users through features and capabilities as well as show how to design and develop a UI with the solution.