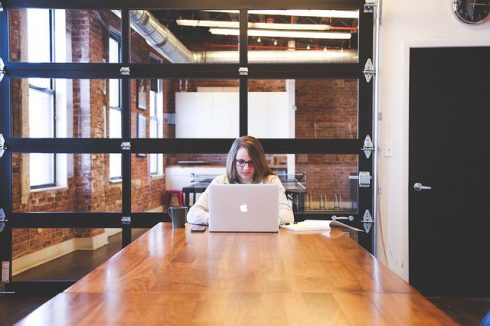 Apple is launching a new application development program specifically for app-driven businesses owned or led by women. The Entrepreneur Camp will provide an intensive technology lab, specialized support and ongoing mentoring, the company explained.
"Apple is committed to helping more women assume leadership roles across the tech sector and beyond," said Tim Cook, Apple's CEO. "We're proud to help cultivate female leadership in the app development community with the new Apple Entrepreneur Camp, and we're inspired both by the incredible work that's already happening, and what's sure to come."
To be eligible, businesses must be female-founded, co-founded or led and have a woman on the development team. The pilot session of the program is expected to begin in January 2019.
Amazon launches Machine Learning University
Amazon is opening its Machine Learning University to all developers through AWS. The university will provide more than 30 self-service, self-paced digital resources with more than 45 hours of courses, videos and labs for developers, data scientists, data platform engineers and business professionals, the company explained.
According to Amazon, each course will begin with fundamentals and build on that through real-world examples. The company also announced a new AWS Certified Machine Learning — Speciality certification.
Apache Software Foundation announces Apache Samza 1.0
Samza, the distributed stream processing framework for building stateful apps, has reached version 1.0. According to the ASF, Samza is the backbone of many real-time production apps across companies like LinkedIn, VMWare, Slack and Redfin.
Apache Samza 1.0 features stable high-level APIs, Beam Samza Runner, Table API, an integration test framework, support for Apache Log4j2, upgraded Kafka client, an interactive shell for Samza SAL, side-input support and detailed documentation.
Forrester acquires SiriusDecisions
Research firm Forrester is acquiring a business-to-business research advisory to expand its platform of providing business and technology leaders with better advice. Forrester will acquire SiriusDecisions for $245 million, according to the firm.
"Today's announcement was driven by our clients," said George Colony, Forrester's chairman and chief executive officer. "Empowered customers and the disruptive power of technology are forcing business and technology leaders to take decisive action and make deep-rooted changes while delivering quarterly results. The combined value of Forrester's strategic and SiriusDecisions' operational capabilities will help our clients change and grow in tumultuous times."