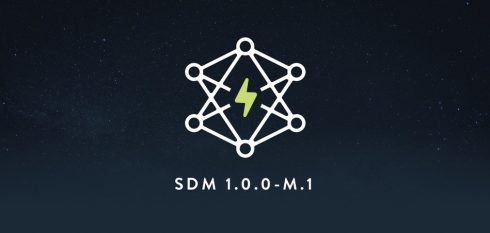 Software delivery automation company Atomist announced version 1.0.0-M.1 of its open-source Software Delivery Machine project. This new release provides fully local mode, which will make software available to developers everywhere, the company explained.
According to the company, with local mode developers can leverage the software delivery machine on their laptop, automate locally, create projects for any technology stack and enable code transforms across projects.
"The core ideas that drive Atomist are relevant for everyone developing software," said Atomist founder and CEO, Rod Johnson. "We made Atomist SDM open source so that every developer can experience the way of working that Atomist enables. Once you've used a software delivery machine, it's hard to accept working any other way."
Visual Studio Editor gets productivity updates
The Visual Studio 2017 team is adding new features to its editor in order to boost developer productivity while they write their code. Improvements have come from direct feedback, UserVoice requests, and developer community tickets.
Some of the new updates include multi-caret support, quick commands such as duplicate line and expand/contract selection, C# code clean up and keyboard profiles for Visual Studio Code and ReSharper.
Atlassian and InVision partner on digital transformation
Atlassian and InVision are expanding their partnership to focus more on digital innovation. The companies plan to create a workflow for designing and developing digital experiences.
"First, we'll deepen our existing integrations between InVision and Jira, Confluence, and Trello, as we bring Atlassian functionality directly into our product suite, including our upcoming release of InVision Studio. Second, we'll jointly explore strategic initiatives that tie the work of designers and developers more closely together," Mike Davidson, VP of partnerships and community at InVision, wrote in a post. "As part of this new commitment between our organizations, Atlassian has made a strategic financial investment in InVision."
Mozilla's approach to anti-tracking
Mozilla announced new plans to protect user data. The company plans to provide blocking tracking capabilities and a set of controls for user choice by default in Firefox.
The approach will happen through three key initiatives: improving page load performance, removing cross-site tracking and mitigating harmful practices.
"This is about more than protecting users —  it's about giving them a voice. Some sites will continue to want user data in exchange for content, but now they will have to ask for it, a positive change for people who up until now had no idea of the value exchange they were asked to make," the company wrote in a post.