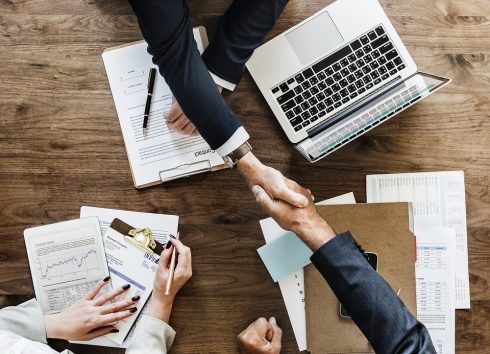 Broadcom has announced that it has completed its acquisition of CA Technologies. The company will now act as a wholly owned subsidiary of Broadcom.
"We believe this transaction will enable us to offer customers a leading portfolio of best-in-class solutions across a diverse set of technologies," said Hock Tan, president and CEO of Broadcom.  "We intend to invest in and grow the CA business to further enhance its capabilities in mission-critical infrastructure software solutions."
Crystal 0.27.0 now available
Version 0.27.0 of the Crystal programming language has been released. This release includes updates necessary for upcoming changes in parallelism, platform support, and safety.
It also added a fix to detect and prevent stack overflows, and arithmetic updates that will make Crystal a more viable choice for data scientists.
Symantec announces two new acquisitions
Symantec has announced that it is acquiring Appthority for its Mobile Application Security Analysis solution. According to Symantec, customers will be able to analyze mobile apps for malicious capabilities and unwanted behaviors.
"Mobile users increase the enterprise attack surface with each app they install," said Domingo J. Guerra, co-founder of Appthority.  "This acquisition unites Appthority with Symantec's comprehensive endpoint security portfolio, which is the first solution on the market that can protect all traditional and modern endpoints and now apps."
The company also announced that it is acquiring Javelin Network, which provides technology to help enterprises defend against Active Directory-based attacks.
Accenture to open new R&D lab in Shenzhen
Tech consulting company Accenture has announced plans to open a new R&D lab in Shenzhen, China that will specialize in AI and robotics research. The lab will also further Industry X.0, the company's business area that helps organizations redefine their smart connected software and physical devices.
"An epicenter of innovation, Shenzhen attracts world-class talent, start-ups and enterprises. The new Accenture Lab will tap into the tremendous technology innovation in the region and combine it with our world-class R&D capabilities to explore the next wave of AI and robotics technology," said Paul Daugherty, chief technology a innovation officer at Accenture.