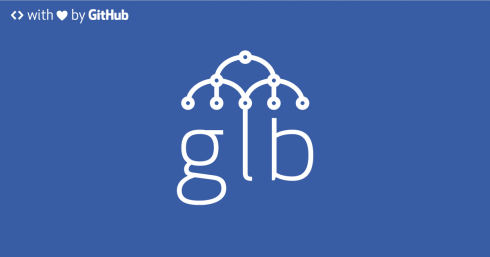 GitHub has announced that its load balancer, GLB Director, is now open source. According to the company, GLB Director is a Layer 4 load balancer that can scale an IP address across a large number of physical machines while minimizing connection disruption during changes in servers.
GitHub hopes that by open-sourcing the solution, others will be able to benefit and "contribute to a common standard software load balancing solution that runs on commodity hardware in physical datacenter environments."
Sauce Labs launches Continuous Testing Services
Sauce Labs has launched Continuous Testing Services in order to help organizations on their journey to automation and continuous testing. As part of this release, it is also launched a 6-8 week program for teams that are starting to adopt continuous testing called Sauce Start.
According to Sauce Labs, Sauce Start is targeted at companies that have little or no test automation in place; little or no Selenium or Appium experience; have test automation in place, but lack integration with their continuous integration architecture; or are using legacy test automation solutions and are looking to move to modern tools.
Eggplant launches Eggplant Release Insights
Eggplant has launched Eggplant Release Insights to help organizations visualize the impact on user satisfaction and business outcomes if they were to release another version of their product now.
Eggplant Release Insights works together with Eggplant AI to provide an extensive set of comprehensive predictors to determine release quality, such as ones for bug content, development quality, test coverage, and usability quality.
"DevOps teams are drowning in data but, in this world of continuous everything, they lack the ability to easily predict outcomes and the effect on the business," said Antony Edwards, CTO of Eggplant. "Optimizing products to drive growth is essential for every organization and our "release rating" will provide teams with real time insights to immediately understand the quality and the impact on the user before release. This further cements Eggplant's leadership in deploying AI, machine learning, and analytics today to optimize the customer experience and accelerate the pace of DevOps."
Revulytics adds new feature tracking and reporting capabilities
Revulytics has launched new feature tracking and reporting capabilities in its analytics offering Lifetime Feature Usage. The update enables every feature tracked in Usage Intelligence to be filtered based on environmental properties as well as usage by particular audiences.
Other improvements to Usage Intelligence include Sunburst visualizations, ReachOut delivery caps, regular expressions, a date installed filter, and a date last seen filter.
"Our mission is to increase the power of product usage analytics to help our customers build better products by answering more questions about how users interact with their application. The introduction of Lifetime Feature Usage analysis extends our existing set of feature usage reports, giving our customers a deeper understanding of how specific user groups behave throughout their lifetime and reasons for churn," said Keith Fenech, VP of Software Analytics. "Additionally, customers can better target ReachOut in-application messaging campaigns to influence that behavior and increase feature adoption and retention."