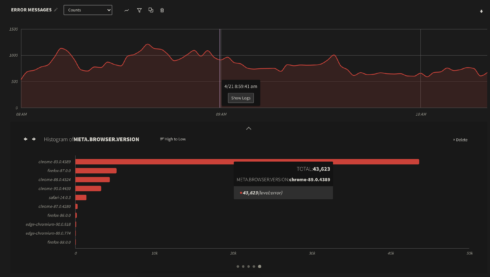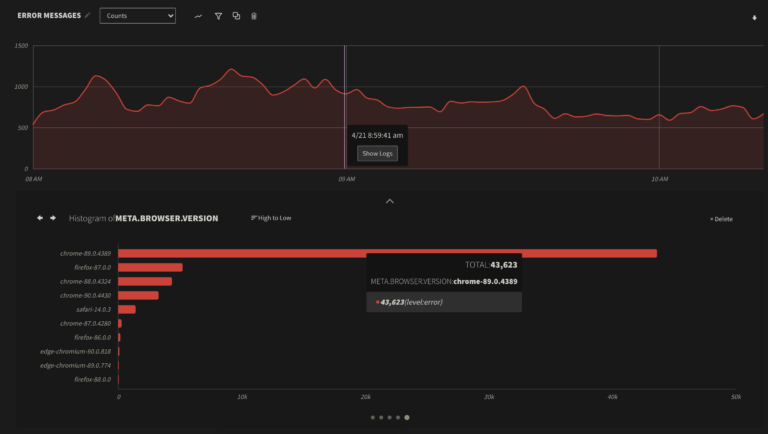 LogDNA announced a new browser logging capability designed to enable full-stack and front-end developers to ingest frontend log data into LogDNA more efficiently to debug web applications.
The new feature automatically captures errors and logs occurring in the user's browser and allows dev teams to centralize those errors alongside server-side logs, according to the company.
"Customers struggle to extend their observability stack into their frontend web applications to monitor for client-side errors and collect critical debugging information," said Peter Cho, the vice president of product, LogDNA. "LogDNA Browser Logger makes it quick and painless to find and fix issues that span between frontend and backend applications so developers can spend less time debugging and more time on value-adding tasks."
Rust 1.5.2.0 released
The biggest change in Rust 1.52.0 version according to the developer behind the language is enhanced tooling support for Clippy. 
Previously, running 'cargo check' followed by 'cargo clippy' wouldn't actually run Clippy, and the issue has since been fixed, meaning that users can get the expected behavior regardless of the order in which they run the commands. 
Additional details on the stabilized APIs in this release are available here.
Google Play to launch new safety section
Google's newly added safety section will give transparency into how apps are using data. 
It now highlights whether the app has security practices like data encryption, whether it follows the Families policy, whether users have a choice in sharing it, if it's verified by an independent third party and more. 
Developers will have to explain the type of data that is collected and stores and show how the data is used and the deadline for all new and existing apps to declare information will be in Q2 2022. 
Additional details are available here.
Zammo.ai releases no-code conversational AI solution
The Zammo conversational AI platform allows businesses to engage and transact with customers on voice assistants, interactive voice response telephony and popular chatbot channels. 
"Voice-enabled communication is better for everyone. Not only is it more efficient for the business, but it also makes information more accessible, creating a more inclusive society," said Alex Farr, the CEO and founder of Zammo.ai. "Until now, the problem has been how to get businesses there. Zammo makes conversational AI a reality for all organizations."
Zammo delivers operational efficiency in contact centers, as well as across marketing, sales, HR and customer service, according to the company. 
Huntress' round of funding
Huntress raised $40 million to enable the company to expand its cybersecurity platform. 
The platform enables businesses to identify and eliminate attackers who bypassed preventative tools and are hiding within exposed IT environments. 
"Until small businesses and mid-market firms can improve their security posture, they'll remain prime targets for attackers," said Kyle Hanslovan, the founder and CEO at Huntress. "These growth-driven partnerships ensure we can continue challenging tomorrow's attackers, by accelerating our roadmap and evolving to meet new and diverse threats. And, importantly, minority investments allow us to laser-focus on securing our partners without sacrificing the values which enable our team to defend the channel."