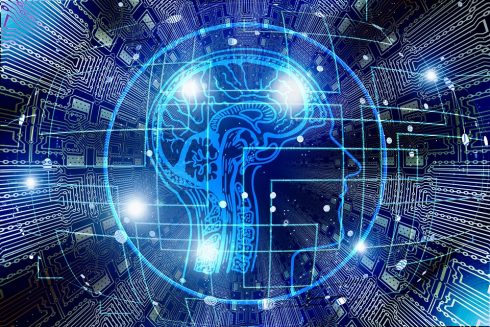 Neurala announced plans to launch the Neurala Brain Builder beta program this month. The program is designed to streamline the creation, deployment, analysis and management of deep learning applications, according to the company.
"Whereas AI applications are growing at an exponential rate, the existing workflow for creating, validating, deploying, analyzing, and improving their performance has its roots in the 90s," said Massimiliano Versace, co-founder and CEO of Neurala. "We looked for a tool that would serve our in-house AI development efforts and found none would do the job. So, we built one with the goal in mind of reducing to the minimum the effort and time to generate data. The result is a tool that, with respect to competing ones,  is completely web-based and exports seamlessly in industry-leading DNN building tools."
The program features the Brain Builder AI toolkit with a web-based portal, annotation tools, file support, central analytics dashboard, advanced data protection, data export and in-house expertise.
Dispatch Labs releases developer test network for blockchain
Dispatch Labs wants to accelerate the adoption of blockchain in the enterprise with the release of Testnet.20. The latest solution comes with support for the Delegated Asynchronous Proof of Stake (DAPoS) protocol, and is designed for organizations and teams looking to experiment with smart contracts and blockchain platforms.
"Testnet 2.0 supports the enthusiasm from experienced developers to test smart contracts as well as developers who are just getting their feet wet in blockchain development," said Zane Witherspoon, co-founder and chief technology officer of Dispatch Labs. "Our innovative algorithm for verifying transactions on the blockchain will prove to be a more efficient platform for developers looking to speed up transactions and scale for the enterprise."
Improving Google Play's developer experience
The Google Play Team announced new improvements to discovering quality apps and games in the Google Play Store. The team has worked to enhance the store's search and discovery algorithms and improve user engagement.
According to Paul Bankhead, director of product management for Google Play, apps and games with low crash rates, low uninstalls, and high retention rates are more likely to be recommended.
"Recently, we increased the importance of engagement and app quality in our recommendation systems and users reacted favorably to the changes. With more high quality titles being surfaced in the Play Store's recommendations, people are playing the games they download more often," Bankhead wrote in a post.
Google updates Hangouts Chats with asynchronous chatbots
Google's team collaboration and communication tool Hangouts Chats is getting the ability to send messages asynchronously. According to the company, while most chatbots recommend in a synchronous way, often times bots don't perform the correct actions based on a user's request.
"What comes to mind when you think of a bot in a chat room? Perhaps a user wants the last quarter's European sales numbers, or maybe, they want to look up local weather or the next movie showtime. Assuming there's a bot for whatever the request is, a user will either send a direct message (DM) to that bot or @mention the bot from within a chat room. The bot then fields the request (sent to it by the Hangouts Chat service), performs any necessary magic, and responds back to the user in that 'space,' the generic nomenclature for a room or DM," Wesley Chun, developer advocate for G Suite