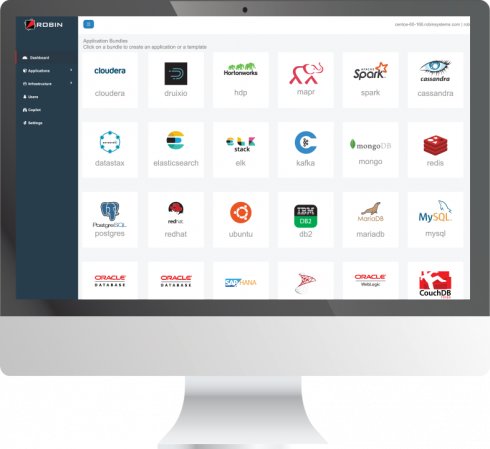 Robin Systems unveiled its hyper-converged Kubernetes platform for Big Data, databases and AI applications along with its announcement of a $17 million series B round of funding. The round of funding will help the company expand its platform to simplify app development and lifecycle management in DevOps and IT areas.
The new platform, ROBIN, is a Kubernetes-based solution designed to shorten DevOps and IT tasks, make apps agnostic of infrastructure choices, and share resources and data for predictable performance.
"Enterprises have traditionally had to develop custom workflows per application to deploy and manage databases and applications in their Big Data/AI/ML pipelines," said Premal Buch, CEO of Robin Systems. "The process requires IT and DevOps to undertake lengthy third-party integrations as well as a tedious, manual, repetitive process for each on-premise and cloud installation. This only leads to high cost, complexity, and delayed time-to-value. With hyper-converged Kubernetes, ROBIN eliminates time and cost drain for IT an­d DevOps and empowers them to achieve faster roll-out of critical initiatives."
Elm 0.19 released
The latest release of the Elm programming language is now available. Elm is a language for building web browser-based graphical user interfaces.
According to the team, Elm allows developers to load pages faster with smaller assets. "The Elm version is quite small! (Smaller is better. Smaller assets means faster downloads!) Note that the React library itself is 32kb. Just the library without any application code. The entire Elm RealWorld App is 29kb, so no amount of code splitting can make the React version smaller than the Elm version," according to a blog post.
Other features of the release include function-level dead code elimination, record field renaming, and faster compile times.
Skuid's latest Spark release
No-code cloud application platform provider Skuid announced the latest release of Skuid Spark with new enhancements for developing web and native mobile apps. The release will be available in September, and feature on-premise, private data integration, a new Design System Studio, core components improvement, a suite of app templates and native mobile app creation features.
According to the company, key features include: private data service, data source types, Skuid Ink components . native mobile features, and ability to design, develop and personalize apps.
Google Cloud's new IoT partnership
Google Cloud is teaming up with C3 IoT to advance the development and adoption of artificial intelligence and the Internet of Things application development. Together, the companies will provide a integration solution that includes the C3 IoT platform for developing and operating Big Data, predictive analytics, AI and IoT software apps. The solution will run on Google Cloud.
"We're excited to bring the intelligence of Google Cloud to IoT through our work with partners like C3 IoT," said Nan Boden, head of global technology partnerships at Google Cloud. "Bringing advanced AI and machine learning capabilities to IoT can unlock powerful insights for customers. C3 IoT's expertise in industries like manufacturing, retail, financial services and more will be a tremendous asset to help customers do just that."