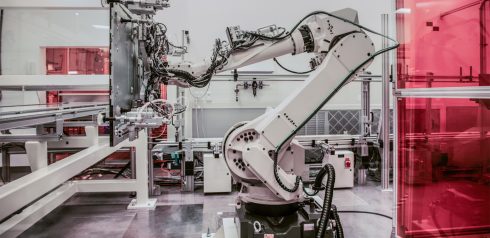 Microsoft is bringing Windows 10 to the Robot Operating System (ROS). The company will be adding advanced features to robotics, such as hardware-accelerated Windows Machine Learning, computer vision, Azure Cognitive Services, Azure IoT cloud services, and other Microsoft technologies.
"Today advanced robots are complementing our lives, both at work and at home. Warehouse robots have enabled next-day deliveries to online shoppers, and many pet owners rely on robotic vacuums to keep their floors clean. Industries seeing benefits from robots are as diverse as manufacturing, transportation, healthcare and real estate. As robots have advanced, so have the development tools. We see robotics with artificial intelligence as universally accessible technology to augment human abilities," Lou Amadio, principal software engineer for Windows IoT at Microsoft wrote in a post.
Facebook security vulnerability impacts 50 million accounts
Last Tuesday, Facebook engineers discovered a security vulnerability that left almost 50 million accounts compromised. The company is still in the early stages of its investigation into the issue, but the engineering team has confirmed that the exploit had to do with the "View As" feature, which is a privacy feature that lets users see what their profile looks like to someone else. The exploit allowed attackers to steal access tokens, which could then be used to take over user accounts.
The company has fixed the vulnerability, informed law enforcement, and reset the access tokens of the accounts it knows were affected. In the meantime, Facebook is turning off the "View As" features as it conducts a security review, it explained.
At this point in the investigation, Facebook is unaware of whether or not accounts were actually misused of information accessed.
TimeXtender releases a new version of Discovery Hub
TimeXtender has released a new version of its Discovery Hub solution which will support Azure Data Lake. The company also revealed that it developed a new Operational Data Exchange (ODX), which is a key component of Discovery Hub.
Discovery Hub enables users to automate the management of data lakes, allowing a continuous flow of data in and out of Azure Data Lake.
According to the company, in this new solution, data will be available in the same structure and quality as in source systems, but will be accessible from only one location. This makes the data preparation process easier while avoiding performance and security problems on source systems, TimeXtender explained. Users will also now have the ability to connect AI, predictive, or self-service analytics tools, which enables IT teams to use Discovery Hub as a single platform for offloading data.
Gengo.ai processes its billionth word
Gengo.ai, a crowdsourcing platform for AI/ML training data, has officially processed over one billion words since its start. The crowdsourced network is comprised of over 25,000+ native speakers that provide multilingual services in 37 different languages.
"The fact that we delivered our billionth data point of complex language judgements speaks to the maturity of our tech platform and operational experience," said Charly Walther, VP of product & growth at Gengo. "As we expand our range of services from crowdsourced translation to include services such as labeling mission-critical data for machine-learning models, we are grateful to have strong partners like Basis Technology, who complement our linguistic crowdsourcing expertise with their in-depth knowledge of data requirements for NLP applications."
SmartBear acquires Zephyr
SmartBear has completed its acquisition of Zephyr, which it initially announced on August 28, 2018. Now SmartBear will offer Zephyr solutions such as Zephyr for Jira, Hiptest, and Zephyr Enterprise.
According to Smartbear, it will continue to extend the Zephyr product line and strengthen its relationship with Atlassian by utilizing SmartBear tools to bring value to users in the Atlassian Marketplace.