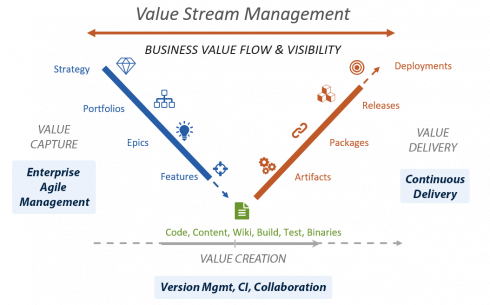 With the goal of bringing automated testing into value stream management, CollabNet VersionOne and Parasoft today announced a partnership that will offer integration of their tools.
"It's a great fit," said CollabNet VersionOne CEO Flint Brenton. "Less than 50 percent, around 35 percent, of our customers are doing automated testing." That type of testing can help organizations maintain the faster pace of development required in today's organizations, many of which deploy new software or updates multiple times per day.
According to Mark Lambert, vice president of product and services at Parasoft, the companies have built an integration between Parasoft's reporting and analytics dashboard and CollabNet VersionOne's Continuum integration platform for software development. By integrating the deep code analysis and broad testing practices of the Parasoft tool suite, businesses lessen risk as software progresses through the development life cycle. "With data aggregated into a central location, Continuum can access and visualize the metrics of a release, giving an immediate view into what's happening as the project moves through the value stream," Lambert said.
With the Agile planning tool created by VersionOne, users can now "understand the story down to the code, down to testing," Brenton said, helping organizations also understand the value provided by each step along the way.
It was the merger of CollabNet and VersionOne that was instrumental in the partnership, Lambert said. "It's the same base we've been talking to," he said. "We focus on the practitioner up and they do C-level down."