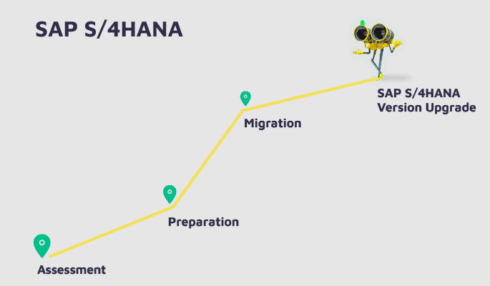 Panaya announced its SAP S/4HANA migration toolkit, the Panaya 360 suite, to provide companies with tools for gaining full coverage, visibility, and control as they make this migration.
This suite is designed to meet the needs of those looking for a way to make SAP S/4HANA migrations simpler and less disruptive to business operations. It can speed up the process and minimize the risks by accurately pinpointing the project's scope and the processes that must be altered.
The suite also includes SAP S/4HANA system conversion, version upgrades, and ongoing business changes.
Organizations can take advantage of Panaya to make informed decisions regarding upgrades and conversions through the use of sophisticated landscape intelligence. Panaya's platform for SAP business process test management is designed to provide artificial intelligence and collaborative features between business and IT for comprehensive testing.
Users can gain a comprehensive understanding of all project activities, efforts, estimations, optimization factors, remediation, and testing activities within 48 hours, without the need for system integrators or specialist in-house knowledge.
Additional details are available here.