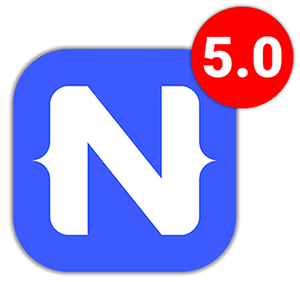 The open-source framework for building native apps has reached version 5.0. NativeScript 5.0 marks a major milestone in the framework's history as it has also hit 3.5 million downloads since it launched in 2015. The latest release features a number of new developer experience improvements as well as new native features.
A major highlight of this release is the addition of NativeScript-Schematics, an initiative with the Angular team to enable developers to create schematics for both web and mobile apps in one single project. Angular first announced the initiative in August.
"In 2016, NativeScript 2.0 gave developers the ability to use Angular and NativeScript to create native mobile apps, but we wanted to take it a step further by enabling them to keep their code in one place and share business logic between web, iOS and Android," said Brad Green, engineering director for Angular at Google. "We've worked closely with the NativeScript team resulting in the NativeScript-Schematics that integrates with the Angular CLI, making the user experience for developing both web and mobile within a single project completely seamless."
The release also features hot module replacement to avoid full page reloads and receive instant stateful app updates. According to the team, this will significantly improve the app development and debugging experience.
The team also is including a new "instant start" CLI workflow to make it easier to get started on native apps without having to worry about up-front requirements.
Other features include enhanced Vue.js support, an improved "getting started" experience, Android updates and vector type support for iOS.