Autodesk and Voxel8 announce Project Wire software for 3D-printed electronics
3D design software company Autodesk has partnered with 3D electronics printing company Voxel8 to develop Project Wire, a program for creating 3D-printed electronic devices.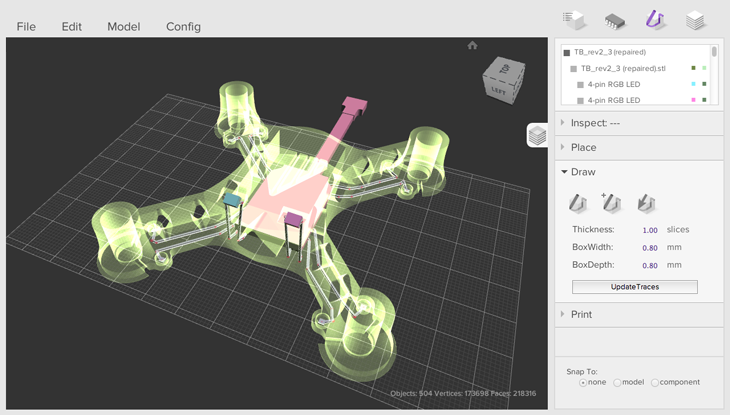 Project Wire provides a 3D component library, wire rendering, and printing capabilities for developers to create and print electronics. Combined with the Voxel8 developer kit and printer, the software enables fabrication of freeform three-dimensional circuits, giving developers the ability to place components, route 3D wires and output multi-material print data from within the interface.
Project Wire will be available with the Voxel8 printer "later in 2015," according to the Autodesk website.
QNX and LG to collaborate on automotive software
Connected embedded systems provider QNX and mobile electronics company LG have announced a partnership to build infotainment systems, digital instrument clusters and advanced driver-assistance systems for connected cars.
At the Consumer Electronics Show in Las Vegas, the companies detailed plans for LG's Vehicle Components Company to build connected car software utilizing QNX software, including the QNX CAR Platform for Infotainment, the QNX Neutrino Operating System, the QNX OS for Automotive Safety, the QNX Momentics Tool Suite and QNX Acoustics for Voice, a signal-processing solution for automotive voice communications.
The full press release of the announcement is available here.