Google announced Blocks, a new application on the HTC Vive and Oculus Rift. The new solution is designed to take the complexity out of creating virtual reality and augmented reality experiences. It does not require any prior modeling experience and it is designed to feel like users are playing with children's blocks instead of the traditional 3D modeling software, according to the company.
It features a set of shapes, colors, and tools to create 3D solutions.
"Today, it takes complex software and a specific skill set to create compelling VR and AR experiences. That software also requires building 3D objects on a 2D screen—something our brains aren't wired to do. It occurred to us that creating the objects while in virtual reality could make this easier," Jason Toff, group product manager at Google, wrote in a post.
Monaca releases Vue.js support for Onsen UI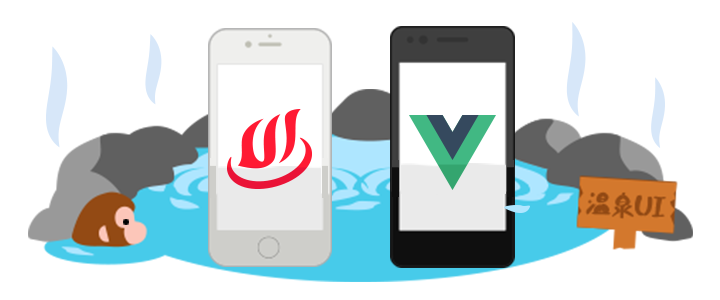 Monaca, a HTML5 hybrid app development platform, announced the release of Onsen UI for Vue. Onsen UI is a open source UI framework for building hybrid mobile apps and progressive web apps. Vue.js is a progressive JavaScript framework.
With Onsen UI, developers can easily build mobile UI's for their Vue.js mobile apps.
"Vue is a great framework that is growing quickly, even faster than Angular and React in terms of GitHub stars. While we offered preview version, we've got a lot of request to officially support it. We are excited that Vue developers can now easily create mobile apps using Onsen UI for Vue, in a way that's familiar to them," said Masa Tanaka, founder and CEO of Monaca.
AT&T will invest in startups
AT&T is investing up to $200 million in venture capital funds as part of an effort to develop solutions in tough areas of technology. AT&T will work with Coral's Communications Industry Platform team to identify and invest in startup companies focused on connected services and platforms.
"This investment is part of our push to address the needs of global service providers," said Andre Fuetsch, chief technology officer and president of AT&T Labs. "We look forward to collaborating with Coral and other CIP members to find – and even create – startup companies to build disruptive technologies to solve these challenges."
The investment is part of AT&T's latest program which includes AT&T Labs and the AT&T Foundry innovation centers. These centers were launched to work closely with startup and open source communities, according to the company.
NeoLoad 6.0 released
In order to provide its customers with better integration into DevOps toolchains, Neotys announced its latest release for its NeoLoad solution, which integrates with testing tools and other elements across the entire development lifecycle.
New features with NeoLoad includes a new web based SaaS interface, additional set of test analysis features, personalized graphical dashboards to mix several KPIs in the same graph, key test settings in test report, and test automation updates.
More information is available here.