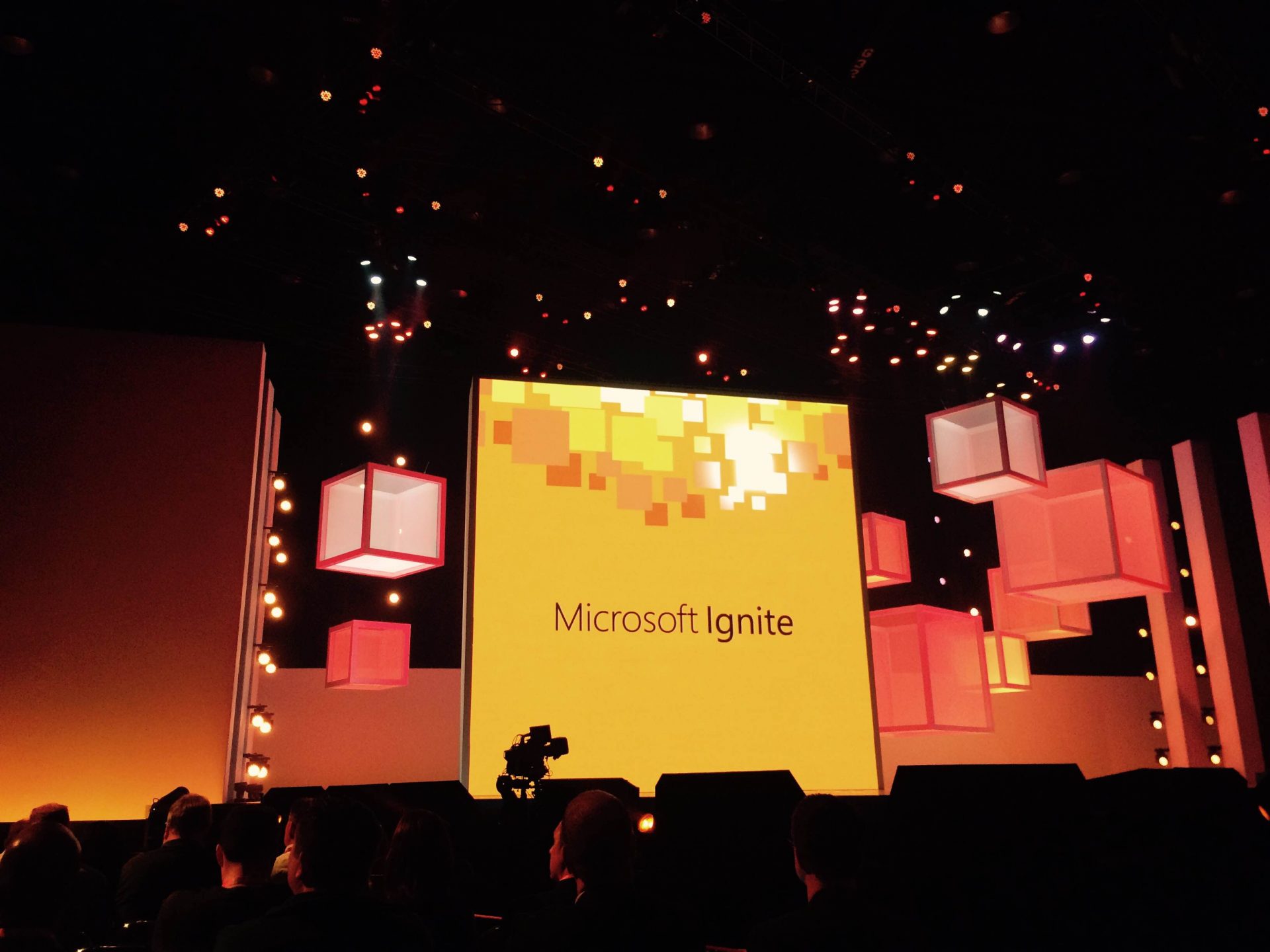 Microsoft announced a slew of product news at the Microsoft Ignite conference in Chicago, but in a conference of more than 23,000 attendees, the active expo floor offered arguably more news on software development tools and releases for developers in the Microsoft space.
Below is a rundown of some of the interesting companies and developer offerings showcased at Microsoft Ignite:
Xamarin demos Inspector for mobile app debugging
Cross-platform mobile development tool provider Xamarin showcased Inspector, its new mobile visualization and debugging tool announced last week at Build for real-time inspection of Android and iOS apps through in-app C# code evaluation and modification. The company also talked about its Visual Studio 2015 integration (already in the installer), along with a preview of Xamarin.Forms for Universal Windows Apps.
Datadog releases performance-monitoring extension for Azure
Datadog, a SaaS-based cloud application monitoring platform, debuted its Microsoft Azure extension for Azure application monitoring and diagnostics. Available in the Azure marketplace, the platform supports Docker in production and offers API access for developers, supporting three OS environments: CentOS, Ubuntu and Windows.
Aside from Azure and Docker, the platform now offers more than 100 other integrations including Chef, Jenkins, Puppet, SQL Server, Windows Management Instrumentation and Windows Internet Information Services.
Adaptiva shows off OneSite 5.0 for enterprise Windows 10 deployments
Adaptiva, a systems management provider for Microsoft System Center Configuration Manager, demonstrated a Windows 10-compatible version of its OneSite 5.0 solution for enterprise deployment, which has features such as bandwidth control, content pre-staging and encryption.
The company also showed off its Client Health SCCM add-on for diagnosing and repairing workflow problems with Windows clients and servers. The tool turns the workflow into automatically executable Java bytecode, using software called Tool Foundry to fix the workflow problems without excess coding.
5nine releases Cloud Security Azure Pack extension
5nine, an application and security-management provider for Windows Server and Microsoft Hyper-V, announced the availability of the 5nine Cloud Security Azure Pack Extension.
The security solution enables Windows Azure Pack customers to protect multi-tenant environments and VMs in a private or public cloud, running Azure-consistent services in their own data center with an agentless firewall, antivirus, antimalware and intrusion detection with a compliance solution for Hyper-V and System Center.
Ericom Connect ramps up concurrent virtualization sessions
Ericom, an application access and desktop virtualization provider, debuted its Ericom Connect enterprise-level connection broker and management platform.
According to Ericom, the platform is capable of supporting up to 100,000 concurrent users per server, while offering a scalable grid architecture, Web-based administration, and flexible HTML5 browser-based end-user access to Windows applications and desktop environments. Ericom Connect also features application launch analysis and built-in BI reports.
Cdata zeroes in on managed file transfer
Cdata, a newly spun-off sister company to /n software and RSSBus, exhibited its standard database driver technologies at Ignite. Offering bi-directional access to applications, databases and Web APIs, Cdata connects analytics, reporting and ETL tools with database interfaces and driver technologies including Open Database Connectivity (ODBC), ADO.NET, SQL SSIS workflows, Microsoft BizTalk and others, along with providing on-premise and cloud-based access.
Datalogics shows off PDF APIs and SDKs
Datalogics, a PDF technology provider, exhibited a selection of PDF tools for developers, including its PDF WebAPI, PDF Java Toolkit and Adobe PDF Library.
PDF WebAPI is now available on NuGet with the new Connected Service for Visual Studio for secure cloud-based PDF processing from within Microsoft's IDE. Other Datalogics technologies include a library, SDK, converter and mobile SDK for Adobe and Adobe Reader.
Zerto Virtual Replication 4.0 now available
Zerto, an enterprise cloud platform provider in data recovery, migration and protection, announced the release of Zerto Virtual Replication 4.0.
Zerto Virtual Replication 4.0 offers data replication and migration between VMware vSphere and Microsoft Hyper-V hypervisors, and across private, hybrid and public cloud environments. The release includes additional features such as cross-hypervisor replication and a new HTML5 UI for simplified workload management from any given device.
Red Hat gears up for containers with OpenShift 3 beta
Red Hat exhibited a variety of products, but none more interesting for developers than its OpenShift PaaS for application containers.
The current OpenShift Origin M4 release, made up of large open-source contributions to Docker and the Kubernetes project, reforms OpenShift around a core of containers for the upcoming OpenShift 3 release. The cross-platform container model, still currently in beta and accepting regular contributions, also incorporates Red Hat Enterprise Linux 7 and the company's new Atomic Host container OS into the application delivery PaaS.
Cloudyn announces Azure support
Cloud monitoring and optimization company Cloudyn announced support for Microsoft Azure. The platform supports public, private and multi-cloud environments with access to real-time business analytics to monitor cloud deployments from a single dashboard.
Attunity shows off Attunity Replicate 4.0
Enterprise Big Data and information availability services provider Attunity exhibited at Microsoft Ignite, showcasing version 4.0 of its Attunity Replicate solution for Hadoop and SQL Server data.
The data replication software, released late last year, combines a SQL Server data warehouse with Hadoop to deliver Big Data integration and distribution for business intelligence. The company also recently finalized its acquisition of Appfluent, a data usage analytics provider for Big Data environments.
Atalasoft highlights .NET and mobile PDF SDKs
Atalasoft, which provides developers with .NET and Java libraries and viewers for document imaging, was at Ignite to exhibit its MobileImage image capturing SDK for Android and iOS. The three-part SDK, consisting of capturing, processing and barcode recognition mechanisms, turns mobile devices into snapshot document capture machines in the shift toward mobile PDFs. The company also showed off its .NET Imaging and .NET PDF Generation products for the Microsoft-focused crowd.
Parallels announces RDP client for Windows Virtual Applications
Parallels, a cross-platform desktop virtualization provider, exhibited its new remote desktop virtualization client for Raspberry Pi, enabling users to access Windows Virtual Applications and remote desktops. Users can use any application remotely, and use full remote desktops published by Parallels' 2X Remote Application Server for server load balancing, Windows client management, and other cross-platform application-delivery use cases.
eFolder debuts Cloudfinder for Office 365
Cloud file synchronization, backup and security provider eFolder exhibited its new Cloudfinder product, which backs up, restores and protects Office 365 data. Cloudfinder can perform backups on Office 365 e-mails, files, folders, attachments, and metadata with mass data restoration capabilities, full-text search, and HTTPS, SSL and SSE data encryption.
Actiance announces Skype for Business and Yammer support
Actiance, an enterprise data monitoring and e-discovery platform, debuted support for Skype for Business and Yammer, enabling organizations to monitor, control and archive conversations in Yammer and Skype for Business, including instant messages, persistent chats, Web conferences and voice calls. Skype for Business support will be available later this month, with Yammer support coming this summer.