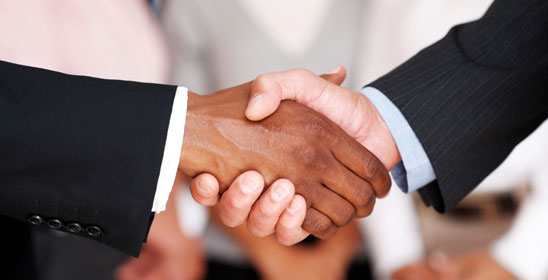 Mergers and acquisitions in the first six months of this year grew by 3% over the last six months of last year, according to a new study by mid-market investment bank Berkery Noyes. That's a positive sign that investment in the technology sector remains strong.
In fact, beginning from the last six months of 2013, M&A activity rose for the fourth consecutive half-year, according to the report. This reflects a supply of attractive, strategic acquisition targets as well as a "diverse universe of acquirers," according to Mary Jo Zandy, managing director at Berkery Noyes.
(Related: A more in-depth look at the past year's mergers and acquisitions)
What's driving all this acquisition? For many companies, it's the simple need to show growth to their investors. Another driver is the need for companies to extend into other market areas, and it's faster to buy someone who's already created technology in that space than it is to build it out yourself.
And there's another key driver: data-loss prevention. "Security is certainly a driver of M&A, as acquirers are demanding a broad array of security capabilities that span the gamut of internal and external network and application users," Zandy said. Of note, she pointed out, there were three major M&A deals in the cyber-security subsector that were in the Top 10 largest deals in the first half of 2015: Bain Capital's acquisition of Blue Coat Systems for US$2.4 billion; Raytheon's acquisition of Websense for $1.6 billion; and telecommunications operator Singtel's acquisition of Trustwave, a data security and compliance solutions firm, for $810 million. "In terms of high-profile breaches aiding M&A activity within the cyber-security subsector, I believe it only adds fuel to the fire, for security has become a critical issue throughout the sector," said Zandy.
James Berkery, CIO of Berkery Noyes, said in a statement announcing the study that "Acquirers are demanding a broad array of security capabilities that span the gamut of internal and external network and application users. This includes vulnerability and intrusion detection and prevention, identity management, rogue device identification, and other areas. There is a need in the marketplace for solutions that support configuration, provisioning, firmware updates, diagnostics and security, particularly as the range of device types expands."
Activity in the first half of 2015 increased in volume, but the value of those deals fell 9%, totaling $55.65 billion since Jan. 1. According to Berkery Noyes, private equity-backed deals accounted for 42% of the value, as compared to 35% in the second half of 2014, and 17% in the first half of 2014. Zandy said, "The rise of private-equity-backed deals shows that the software sector has reached a point where private investors believe investments will yield attractive returns within their risk parameters. It is a very positive development, for it increases the universe of acquirers many times and thereby enhances acquisition values."
Microsoft, with seven transactions, led the way in the first half of this year, according to the report, including a pair of deals apparently aimed at shoring up Microsoft's offerings in the mobile space. It scooped up Datazen, a mobile business intelligence service; as well as Sunrise Atelier, which created a mobile calendar app. Zandy said Microsoft's announcement that it would not build more mobile phones is only a small piece of the company's mobile strategy, noting that Windows 10 should "provide some insight as to how Microsoft plans to connect with the mobile customer going forward."