Adobe has put out a security advisory for its Flash Player. According to the company, there is a critical vulnerability in the plug-in affecting Adobe Flash Player 19.0.0.207 and earlier for Linux, Macintosh and Windows. The vulnerability has the ability to cause a crash and let a hacker take control of the system.
The vulnerability was revealed on Oct. 14, 2015. Adobe is expected to push out updates as early as today.
More information is available here.
Intel announces Arduino 101
Intel has announced the upcoming release of Arduino 101, a learning and development board. There is also a non-U.S. version of the board coming out, which will be called Genuino 101.
The boards are based on Intel's Curie module, and are designed for foundational learning exercises.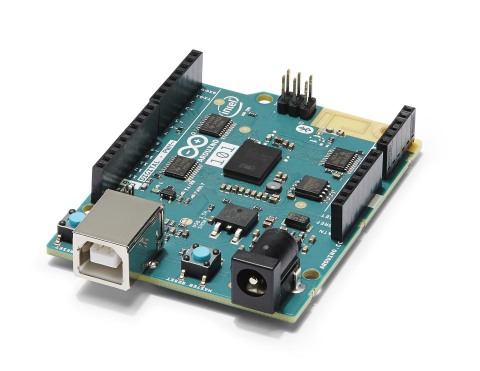 "Empowering budding entrepreneurs and young students has always been a priority for Intel, and by partnering with Arduino, we are bringing the power of Intel to a new generation of makers," said Josh Walden, senior vice president and general manager of Intel's New Technology Group. "With the advanced features of the Intel Curie module embodied in the Arduino 101 board, young learners as well as developers can now bring to life truly unique, smart and connected creations."
In addition, Arduino 101 will be incorporated into the Creative Technologies in the Classroom computing initiative, which was created by Arduino.
Nintendo announces new software development kit for NX
Nintendo has begun distributing a software development kit for the new NX videogame platform, which may launch in 2016, reported the Wall Street Journal today.
The shape of the NX hardware isn't determined yet. According to the Journal, Nintendo would likely include both a console and at least one mobile unit that could either be used with the console or taken on the road for separate use. Nintendo would also try to put industry-leading chips in the NX devices.
Third-party software developers are using the kit to modify existing Nintendo games, according to the Journal.
WalmartLabs releasing OneOps cloud technology as open source
Walmart announced that it will open-source the cloud technology it has built. OneOps is Walmart's e-commerce operations on the cloud, and it gives the company the upside of operating in the cloud without being locked in to another vendor.
The CTO of Walmart, Jeremy King, wrote in a blog post that the company would have the source code uploaded to GitHub by the end of the year. He wrote that this is good news for developers who "need technology that can continuously manage and monitor the applications they develop when it's deployed in the cloud."
SOASTA gauges presidential candidates' website performance
SOASTA has used its Consumer Performance Index (CPI) to determine how presidential candidates' websites engage potential voters.
SOASTA found that Donald Trump's website is leading the rest, with Bernie Sanders and John Kasich following behind him. Hillary Clinton's website ranked fourth, and Carly Fiorina's website ranked seventh. Jeb Bush's website ranked last, and Rick Santorum's site was not receiving enough traffic for an assessment of its performance, according to SOASTA.
SOASTA was able to gauge the strength of the presidential candidates' websites and how they affect voter opinion. In a press release, SOASTA said that voters would be negatively impacted by too many requests for information or donations. From the assessment, SOASTA found that website performance does play a role for American voters.