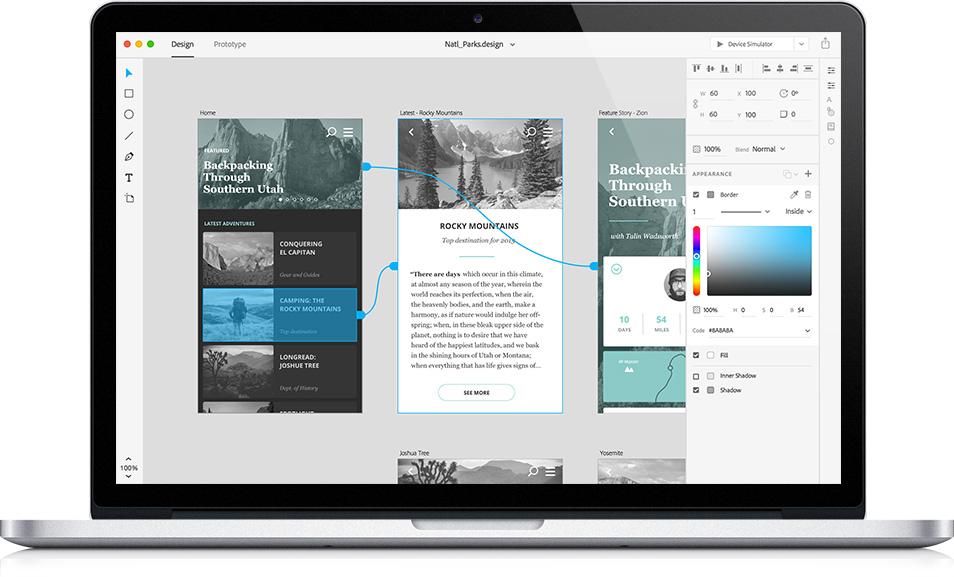 Adobe is working on a new solution for UX designers and developers. The company is previewing Project Comet, an end-to-end solution for creating and prototyping websites and mobile apps. It will provide intuitive layout tools, performance for wireframing and interface design, the ability to create interactive prototypes, real-time preview on devices, and the ability to share and comment on prototypes.
In addition, users will be able to bring their existing Photoshop and Illustrator assets into Comet.
Project Comet is expected to be released early next year.
Google releases Stagefright security update
Google is tackling the Stagefright vulnerability in its latest over-the-air security update for Nexus devices. Stagefright is a critical security vulnerability that can be used to enable remote code execution of an affected device.
In addition, the security update addresses other critical to high vulnerabilities. According to Google, there has been no known exploitation of these vulnerabilities to date, but customers should still update their devices.
More information is available here.
Red Hat joins the Node.js Foundation
Red Hat has announced it is joining the Node.js Foundation as a Platinum member. As such, it will gain a seat on the Foundation's board of directors and marketing committee.
"We are always mindful where we invest our resources and focus our efforts, and believe the Node.js Foundation has an important role to play in helping to make Node.js successful, as well as the developers using the technology to deploy Node.js applications," said Rich Sharples, senior director of product management at Red Hat. "We look forward to working alongside our colleagues in the Foundation to help guide the project in the future."