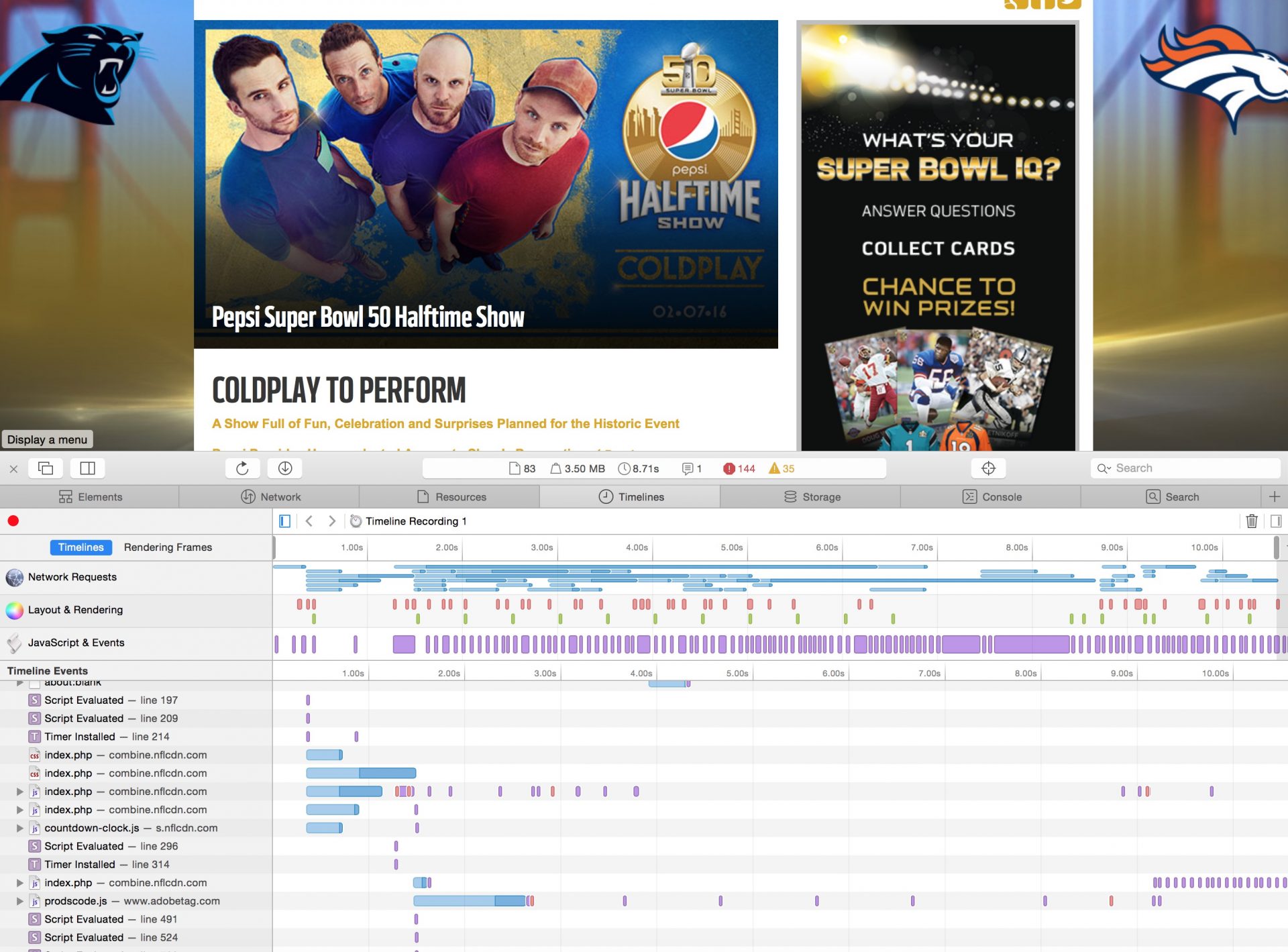 Super Bowl 50 has come to a close, so it's time for a recap of the big game from a website performance perspective. Did Super Bowl 50 websites and advertisers stand up to the test this year, or were there some major fumbles?
Dynatrace, an application management software company, was monitoring advertisers' websites leading up to and during the big game. The company looked at the advertisements that were aired during the game to see if they had any impact from a performance standpoint, and if their performance affected their brand. Its results show some major touchdowns and a few drops, but overall, a successful Super Bowl.
David Jones, a field technical evangelist at Dynatrace, said that the company found three advertisers that "absolutely crushed it" this Super Bowl. They were Audi, Heinz and Mobile Strike. The average response time for Audi was 1.527 seconds, Heinz was 1.89 seconds, and Mobile Strike was 2.062 seconds, according to Dynatrace's live coverage.
"They weren't just the fastest, but they were consistent throughout the entire game," said Jones.
(Related: How websites did during Super Bowl XLIX)
When Dynatrace looked at the details of their performance, they saw that the Web teams "clearly" had put some thought and effort into optimizing their sites. He also saw that they were able to handle all of the traffic that was coming to them. Dynatrace found that the Web pages of these advertisers were not complex. They did not use any third parties, social media components, ad networks or analytics tools, and there weren't many external vendors on their sites. These types of components can bog down a site.
"From that standpoint, they just crushed it," said Jones.
By looking at the top-performing sites, together they might have had two different hosts that were being called on when their page loaded. Jones compared this to the worst performers, where one advertiser had 93 third parties. Other bottom performers had about 30 third parties on their sites, which meant an average of 30 additional hosts or domains were being called on.