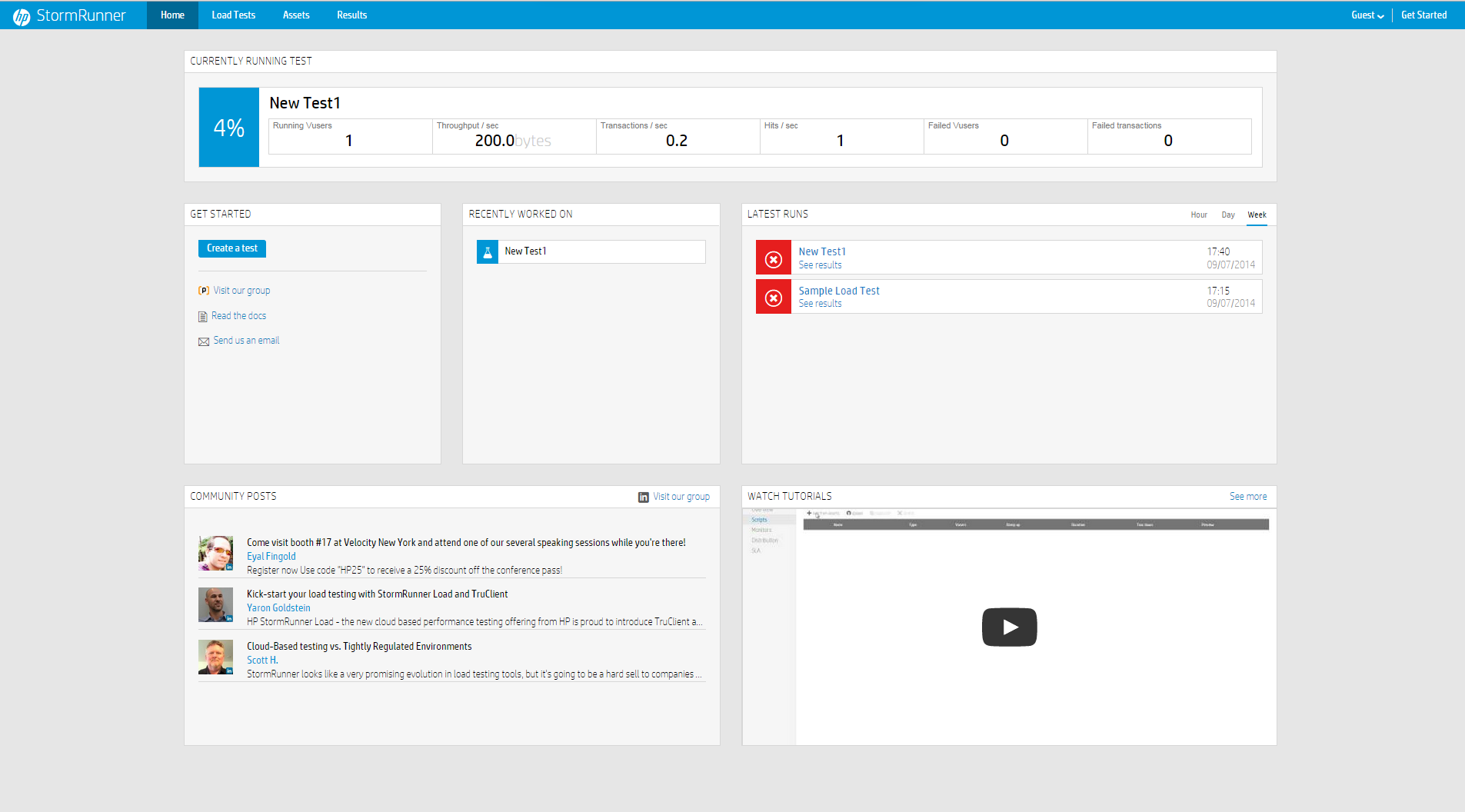 It's no secret that agile has dramatically sped up the software development life cycle. But faster development means less time to test, and with the rise of mobile, it also means tests have to done at a larger scale. To help simplify and speed up testing in the agile world, HP is releasing a new performance testing solution.
"We see a large percentage of our customers doing some form of agile methodology; they may not be doing pure agile, but they are doing some form of it," said Genefa Murphy, director of mobile product management, analytics and user experience at HP. "The goal of StormRunner Load is to really help teams who are looking for agile solutions and who also want to leverage the cloud."
(Related: HP focuses on mobile and cloud testing in ALM revamp)
Unlike HP's LoadRunner and Performance Center, StormRunner Load is exclusively focused on Web and mobile and is hosted in the cloud, instead of being an on-premises solution.
"As enterprises continue to migrate applications and solutions to the cloud, they need to ensure that the performance of their applications will not degrade as the volume of uses increases," Raffi Margaliot, general manager of application delivery management at HP, said in the company's announcement. "HP StormRunner Load is designed specifically to help agile teams deliver scalable, high-performing cloud-based modern apps while also helping them capitalize on their existing investments in HP."
According to Murphy, StormRunner Load's most attractive features are that it is smart, simple and scalable.
Smart: The test offering features built-in analytics to give users the ability to understand anomalies and problems in real time. "This helps teams be more efficient, helps them to create a better communication path between the development and performance teams, and hopefully helps them with those goals of trying to release quicker," Murphy said.
Simple: The goal of StormRunner Load is to have a very simple design that allows users to create a load test in 10 minutes, according to Murphy. "The UI and user experience are built to be very simple and straightforward," she said. "In addition, it has built-in how-to guides that can help guide customers."
Scalable: "We really built this to be able to essentially scale through a million virtual load tests," Murphy said. "We worked with a lot of customers who applied this through our beta and got very good feedback in terms of the time that it took them to set up those tests and then to actually execute them at a large degree of scale."