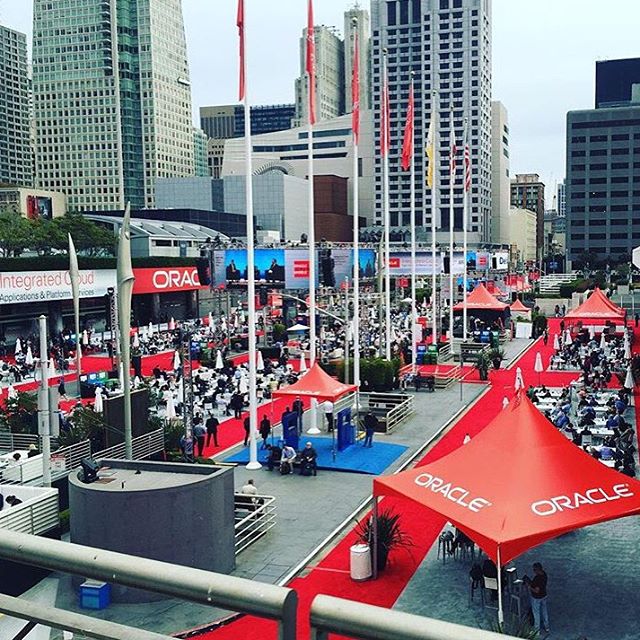 Larry Ellison, Oracle's executive chairman and CTO, said on Sunday at Oracle OpenWorld that the cloud, in general, was still in its infancy. To that end, he introduced several cloud product offerings, from Docker hosting to data hosting, to supply chain and more.
There's just one problem: Few people at the show seemed at all interested in using Ellison's cloud offerings. One developer we interviewed under condition of anonymity admitted that the new cloud offerings sounded like the highest level of vendor lock-in possible.
Just as in Amazon's cloud services, building within any cloud presents many architectural choices. Amazon solves many architectural headaches by offering in-cloud APIs with which to build applications. These APIs quickly become essential to any application that utilizes them and, in effect, hook that application into that specific cloud for life.
Oracle's Cloud services span every facet of the cloud: from Infrastructure-as-a-Service, to Platform-as-a-Service, the company introduced APIs and products to help bring enterprises into its cloud. These include integration services, database hosting, and even a third-party marketplace, just like Amazon.
But other attendees echoed the fear of vendor lock-in. Suri Nair, IT operations manager at the Overhead Door, agreed that using Oracle's cloud would be tantamount to giving it complete control of his IT infrastructure.
"They're not there," he said of Oracle's cloud offerings. "They have the materials, but they are not there yet; they are in a beginning stage."
Nair said he comes from the Oracle side of IT, and despite his loyalty, he feared Oracle's cloud lock-in most.
But the cloud was not on the minds of most development-focused attendees at OpenWorld and JavaOne, who said they were there to find ways to transform their development processes. Continuous Build and Continuous Integration were hot topics.