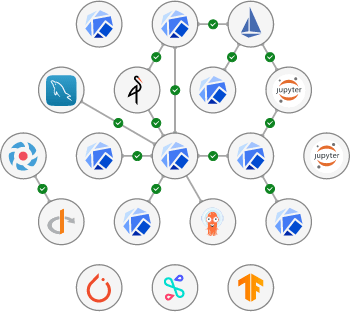 Canonical, the publishers of the Ubuntu operating system, have announced the latest version of Charmed Kubeflow, its open-source MLOps platform.
Charmed Kubeflow 1.7 adds the ability to run serverless ML workloads, which increases developer productivity by reducing routine tasks and handling infrastructure for them.
Another win for developers is that new dashboards will improve user experience and make infrastructure monitoring easier. 
This release also introduces new AI capabilities, such as the addition of KServe for model serving and new frameworks for model serving, like NVIDIA Triton.
Support has been added for PaddlePaddle, which is a platform for developing deep learning models. 
The Katib component has also been updated with a new UI that reduces the amount of low-level commands that are needed to find correlations between logs. Katib also has a new Tune API, which makes it easier to build tuning experiments and simplifies how trial metrics can be accessed. 
"With these Katib enhancements, data scientists can reach better performance metrics, reduce time spent on optimisation and experiment quickly. This results in faster project delivery, shorter machine learning lifecycles and a smoother path to optimised decision-making with AI projects," Canonical wrote in a blog post. 
Charmed Kubeflow 1.7 also includes support for statistical analysis of both structured and unstructured data. This opens up the platform to a new group of people and provides access to packages and libraries like R Shiny and Plotly. 
And finally, the company announced that the platform was recently certified as NVIDIA DGX-software. According to Canonical, this will allow companies to accelerate their "at-scale deployments of AI and data science projects on the highest-performing hardware."