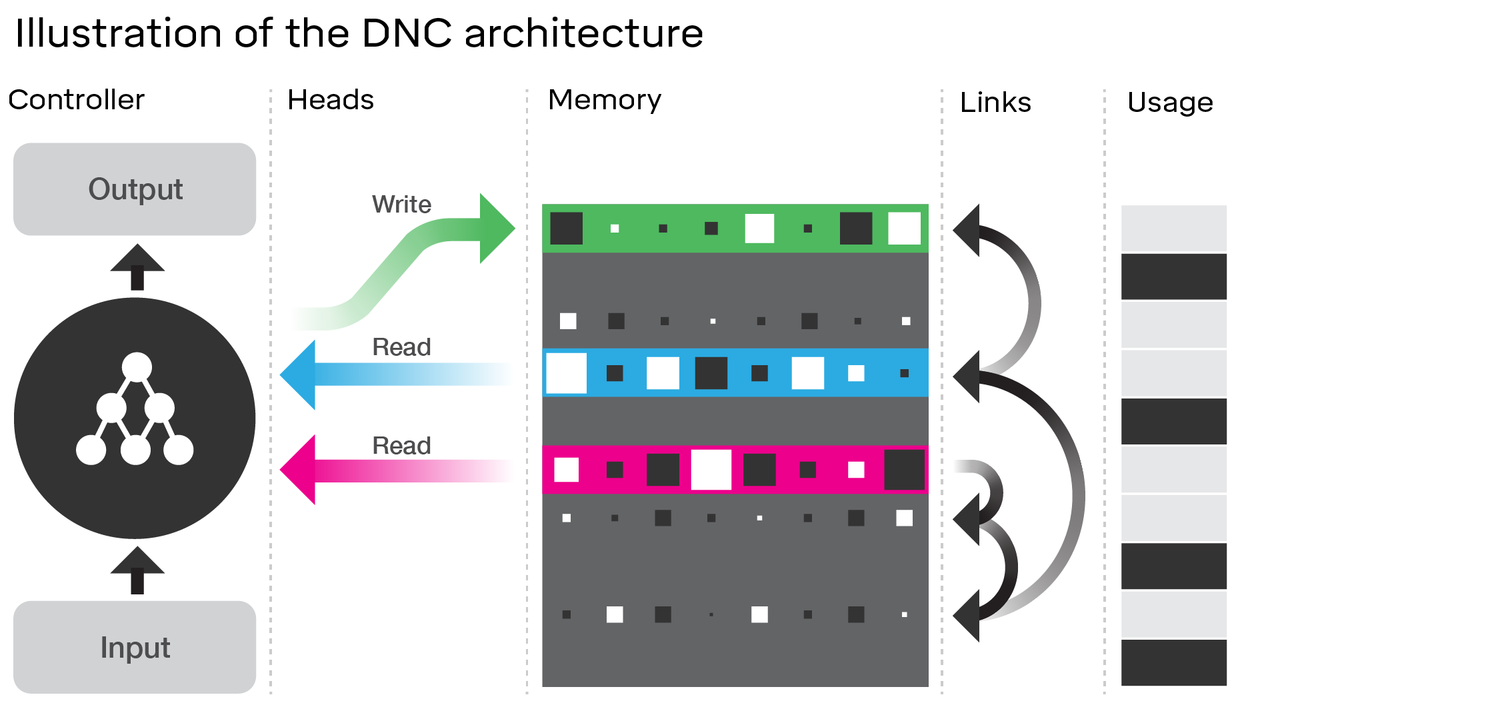 DeepMind, an artificial intelligence firm that is now under the Alphabet umbrella, has developed differentiable neural computers (DNCs), which can learn from examples like neural networks, but can store complex data like actual computers.
When DeepMind designed DNCs, it wanted to have machines that can form and navigate complex data structures on its own. Inside DNCs are neural networks called controllers, which are responsible for taking input in and producing output that can be interpreted as an answer, according to a DeepMind blog. Controllers can also read from multiple locations in memory.
With all of these operations, DNCs have the ability to make choices about how they "allocate memory, store information in memory, and easily find it once there," according to DeepMind.
DeepMind hopes DNCs will serve as a new tool for computer science, and prove that a learning machine can organize information into facts, and use these facts to solve the problems of today.
Who will be the voice of Zuckerberg's AI?
A simple question sparked many answers on Facebook this week, posted by Mark Zuckerberg himself: "It's time to give my AI Jarvis a voice. Who should I ask to do it?"
With more than 178,000 interactions on the post, one in particular stood out. Robert Downey Jr., the actor who plays Tony Stark in the movie Iron Man, said that he would be the voice of Zuckerberg's AI. Fans freaked out at the post, and Zuckerberg simply replied: "This just got real."
Other notable suggestions for the voice included Morgan Freeman, Benedict Cumberbatch, Paul Bettany, and even Neil deGrasse Tyson. Zuckerberg plans on building his AI powered assistant by the end of 2016.
Developers and fans of the Marvel franchise can weigh in the debate here.
AWS and VMware partner up to offer new software solution
AWS and VMware will deliver a vSphere-based cloud service running on AWS, which is currently in Technology Preview.
The new service is designed to make it easy for customers to run any application using software tools in a consistent hybrid cloud environment, according to a VMware blog by Charu Chaubal, director of technical marketing at VMware. VMware Cloud on AWS will bring VMware's enterprise-class software-defined data center to the AWS cloud.
The service will run on dedicated AWS infrastructure that has been built for this new offering, wrote Chaubal. Also, it will be operated, managed and sold by VMware, and customers can leverage AWS services like its databases, developer tools, and more. Some of the features of this service include seamless workload portability, integration with AWS services, no patching or upgrades, and hybrid cloud capabilities.
Verizon considers backing out of Yahoo deal
Given the recent massive data breach from Yahoo, Verizon on Thursday said that it could halt its US$4.8 billion purchase of the business, according to reporters Ellen Nakashima and Brian Fung for the Washington Post.
"I think we have a reasonable basis to believe right now that the impact is material," said Verizon general counsel Craig Silliman of the breach, speaking to a small group of reporters at a roundtable, according to Fung and Nakashima.
The deal is expected to close in the first quarter. Verizon said that if the breach had a material impact on Yahoo's business, part of the deal would not be met. Verizon is also conducting its own investigation of the breach, which is about halfway complete, according to the Washington Post report.