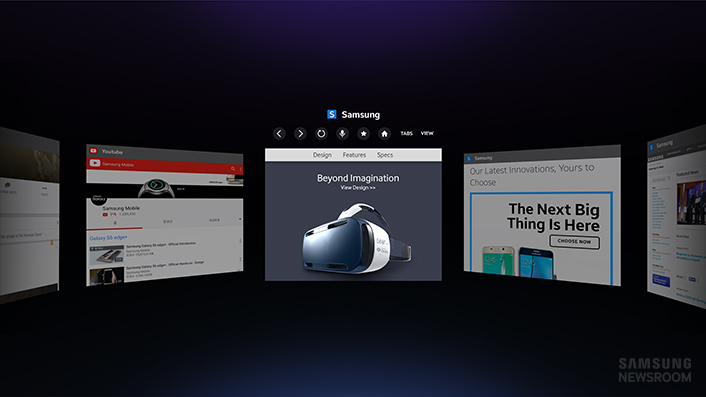 Samsung has announced a new browser designed for its virtual reality device, Gear VR. Internet for Gear VR is designed to enable users to browse the Web in a more immersive atmosphere without having to download VR content.
"As a pioneer in the mobile VR industry, Samsung has continually worked to provide our users with a fully immersive mobile experience in the evolving world of virtual reality," said Chan-Woo Park, vice president of product strategy team, IT and mobile communications business at Samsung Electronics. "As the demand for 360-degree, immersive video content rapidly rises, Samsung Internet for Gear VR further enriches the VR content ecosystem for our consumers, setting an industry standard for the VR viewing experience."
The browser supports 360-degree and 3D video streaming, HTML5 video, voice recognition, and an on-screen keyboard.
Cortana makes it into Microsoft's Power BI
Microsoft is bringing its personal assistant Cortana to the enterprise. The company announced Power BI integration with Cortana designed to give businesses new insights into their data.
"By integrating with Power BI, Cortana now works seamlessly with custom business analytics solutions to enable anyone to get answers directly from their key business data," wrote Patrick Baumgartner, principal program manager at Microsoft Power BI, in a blog post.
In addition, the company announced the Quick Insights feature for Power BI to provide automated discovery.
Carnegie Mellon looks to build educational software
Researchers from Carnegie Mellon University are building educational software designed to teach kids basic skills, without a teacher or classroom. The effort is a part of a US$15 million Global Learning XPRIZE competition for open-source software that help teach kids in East Africa basic literacy and mathematical skills.